Welcome to the second part of our interview with Charlotte Farhan, managing director of Art Saves Lives International. With her own mental illness Charlotte wants to prove that a person such as herself does not have to be deemed unemployable or incompetent as she works against the odds every day, she tells people openly about her struggles to break down stigma and show that mental illness is like any other physical illness and she compares it to her diabetes and she treats her mental health as she does her physical health. Charlotte is also a rape survivor and is currently working on an exhibition about her rape and rape culture within society which she hopes to exhibit around Europe and Asia in 2016/2017
All pictures are courtesy of Charlotte Farhan and Art Saves Lives International.
You can follow Charlotte also through her personal website, Facebook, Twitter, Instagram
______________________________________________________________________________________________________________________________________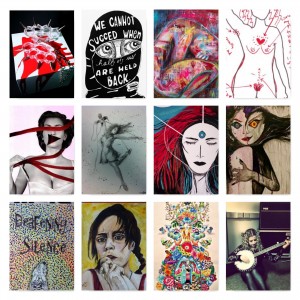 6. How can survivors go about finding local artistic communities where they'll feel safe to share their work?
The best ones are online as this gives you even more anonymity. I have been part of many groups on Facebook and have also got a facebook page for ASLI which is a safe place for this.
I would also search around your area for art groups, art therapy or even consider starting your own.
Obviously there is also ASLI in general, we always welcome this kind of creativity from survivors and we are a very safe place to share through, we also offer you to share under an anonymous name, if you wish and as a survivor myself I am always here to offer support to artists who wish to share their art. I have been a mentor to several artists in this way.
7. ASLI tackles the mental health aspect of abuse. Why did you choose to take on this difficult and often misunderstood aspect of violence against women?
I chose to do this as I have 7 severe mental illnesses which have been brought on by my abuse and rape. I know first-hand how debilitating it is to suffer from these acts of violence and abuse and with every year that passed in my life I had to survive against the odds.
I have been stigmatised since I was 10 and my mental illness was used against me in my rape case. So I want there to be better help for children and adults when it comes to sexual assault and abuse, I want it to be de-stigmatised and I want victim blaming to stop, this is why ASLI wanted to tackle this important issue and is why I tackle this issue with my art.
8. For abused women who cannot afford mental health care, what would be the best alternative solution to seeking support?
For those who cannot afford mental health care, the alternative is to find other ways to heal – find free information online and find free community projects and groups to help you and support you. Get in touch with us at ASLI and we will do whatever we can to help you too.
In the UK, where I live, we have the National Health System, which is great but is so underfunded, especially for mental health care. You get 6 weeks of treatment and then can't reapply for 3-6 months depending on how severe your illness is. This is something and I am grateful for what I have received but we need so much more. Plus, as a BPD sufferer, you get stigmatised by the physicians as the most difficult of patients, which in turn results in less care for us. We are thought of as difficult and hard to treat.
9. How can The Pixel Project's supporters engage with and support ASLI?
Basically get in touch via our email artsaveslivesinternational@gmail.com, subscribe to our blog on our ASLI website, and subscribe to our ASLI Magazine. This way you will be in the loop for our call for artists, projects, events, exhibitions and our news.
Use our hash-tag to share work via social media such as Instagram, Facebook and Twitter #artsaveslivesinternational, join our Facebook group and share your thoughts and work.
We encourage anyone wishing to share their story or wishing to campaign for the end of violence against women or due to trauma from such acts of violence and rape to get in touch. We are here to offer you support on how to share your work, or can help point you in the direction you need to go to reach a wider audience.
10. In your considered opinion, how can we end violence against women for good?
I feel the only way to end violence against women is through education and society taking more responsibility for continuing the stigma, silence and misrepresentation of this globally important issue. I think the weight of this issue should not be solely on the shoulders of us, the survivors, as it appears to be most of the time.
This is an issue of male privilege as well as women's rights. Patriarchy has been the driving force of our world for too long and contributes to society having a lesser view of girls and women. Popular culture uses rape in TV and film to sex up their plot lines, rape jokes are considered as fair comedy subject, and women are still blamed for any kind of violent act which happens to them: What was she wearing? Was she asking for it? She is my property!
These kinds of mentalities are ingrained into our cultures and we need to make a continuous effort to educate our children on how to stop this collectively through education on equal rights; on what rape is; on how to deal with aggression in one's own behaviour; on mental health; on what mental and physical abuse is; and that violence and rape are not subjects to be mocked or glamorised.
If we can do this we can create change. I am in it for the long game, I won't give up!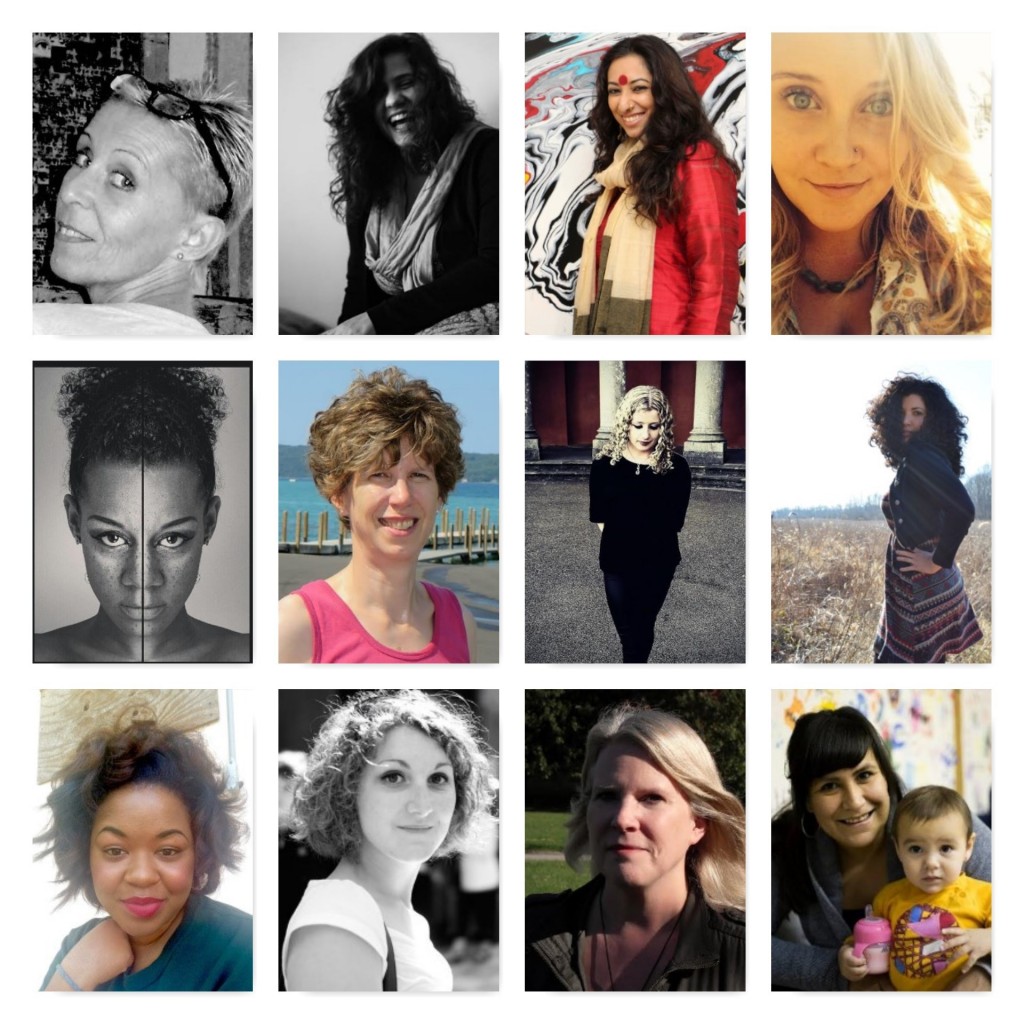 __________________________________________________________________________________________
Top Picture: Artists included in image (top picture): The Body Journey Project by Miriam Ross, Laya" (Freedom/Free) by Clarisse Pastor-Medina, "Frauenrechte" – Women´s Rights by Monika Mori, Shell Dooley – musician, Roma Girl by ARTIST Ildiko Nova, BROKEN PROMISES by Artist Gonny van Hulst, The Revealing Garden by Sandra Mendelsohn, Deafening Silence – By Emma Phillips, Self Portrait | 03 – by Nell-Lynn Perera, Art by Emilia O'Kelly, Protector' – By Jade Bryant, Art by Heather Carr.
Bottom picture: A selection of ASLI artists who tackle violence against women in their art: Artist Coralie Girard, Shell Dooley, Casey Bruce, Deloria ManyGreyHorses and her Daughter, Shawna Ayoub Ainslie, LAURA GRACE WELDON, Hannah Hilton, Esi Yankey, Sravanthi Juluri, Monika Mori, Laura Thomas, Agatha Brum.