1 September 2015:The Pixel Project, the award-nominated global volunteer-led virtual non-profit social enterprise working to end Violence Against Women (VAW) worldwide, is proud to announce that the server space for their website will be sponsored by well-known Denver-based domain name registrar, Name.com, for the next five years, ending in summer 2020.
Over the past six years since its founding, The Pixel Project has grown from strength to strength as a completely virtual non-profit working to stop violence against women. The Pixel Project's website (www.thepixelproject.net) has not only become synonymous with being one of the most trusted sources of information, help sheets and inspiring stories for VAW survivors, anti-VAW activists and first-time supporters of the cause, but also as the home of some of the most creative and striking online anti-VAW campaigns mounted in recent years.
Ashley Forker, Marketing Coordinator at Name.com said: "Part of Name.com's vision is to foster ideas that reshape the world. Whenever we can offer support to a platform that is doing just that – tackling the hard issues and making a difference – we are delighted. We're proud to be a continued partner of The Pixel Project and appreciate the good they are helping to spread in the world with their work to end violence against women."
Regina Yau, Founder and President of The Pixel Project, said: "With The Pixel Project being a virtual non-profit focused on online anti-VAW activism, our website has grown to become a one-stop shop providing online resources for survivors, advocates, and allies. Name.com has been sponsoring our domain name since 2012 and having our server space sponsored by Name.com for the next 5 years will not only provide peace of mind to our team and the women we support that we will always be there, but it also emphasises that we are here to stay for the long-haul in the fight to end violence against women. We are proud to continue partnering with Name.com and are confident that their timely sponsorship will strengthen our mission to raise awareness, funds and volunteer power for the cause to end violence against women across the world."
-end-
For further information, please contact:
About The Pixel Project (www.thepixelproject.net)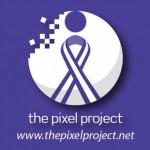 The Pixel Project is a complete virtual, volunteer-led global 501(c)3 non-profit organisation whose mission is to raise awareness, funds and volunteer power for the cause to end violence against women using the power of the internet and pop culture/the arts. Their flagship initiative is the Celebrity Male Role Model Pixel Reveal campaign which aims to turbo-charge global awareness about VAW using social media while raising US$1 million by getting a global audience to collectively unveil a million-pixel mystery collage of Celebrity Male Role Models at US$1 per pixel.
About Name.com (www.name.com)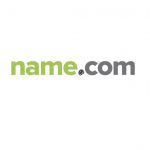 Customers have over one million domain names registered with the company. They are also big on charity work and giving back to the community, stating: "We are an eclectic group of visionaries and go-getters, idealists and perfectionists, task masters and project people. We believe in working with dedication, inspiration and innovation. For the sake of karma, mojo, and the good of giving, we do whatever we can for the betterment of the earth and the internet."