This month's Inspirational Interview is with Lara Tabet, Board member and Head of the UK Chapter for CLIMB.
Lara is a civil engineer in the UK who has always been passionate about bridges and also gender equality and women's rights. Coming from Lebanon, Lara believes that the the fight for women's rights and specifically that against sexual abuse, notably marital rape, is not an easy one but it is not one to give up either. Through the years Lara has mentored young girls through their teenage years to become strong and confident women who challenge the status quo and pursue their dreams.
The second part of Lara's Inspirational Interview will be published on 31 August 2015.
All pictures courtesy of CLIMB Against Sexual Abuse.
_______________________________________________________________________________________________________________________________________________________________________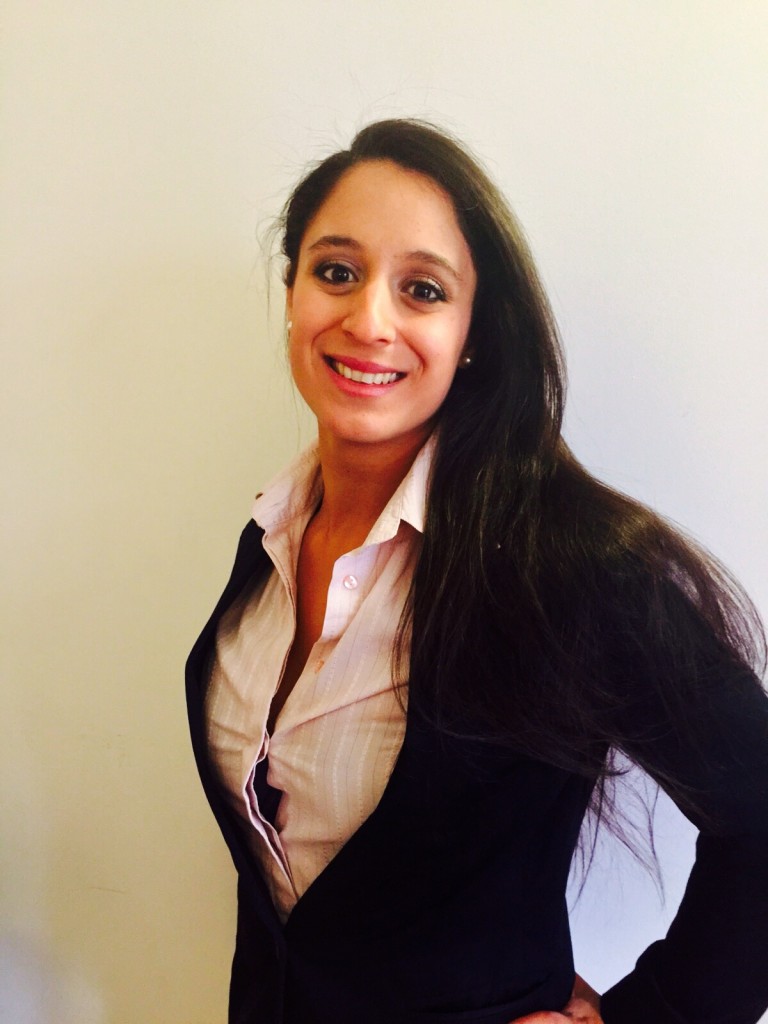 1. Could you tell us more about CLIMB Against Sexual Abuse (CLIMB) and why you decided on climbing as a symbol for overcoming challenges, specifically overcoming sexual violence?
Climb against sexual abuse (CLIMB) is dedicated to empowering survivors of sexual violence and creating awareness in society by sharing survivor stories. We aim to provide a platform for survivors around the world in order to break the silence on sexual violence, undo the stigma, shift societal mind set and create a powerful movement of global change.
We decided on climbing as our symbol to overcoming sexual abuse because such an experience is likely to take you as low as you can get and it takes an incredible amount of moral and physical energy to actually step out of it and overcome it. This first step itself often feels like a climb. We have chosen climbing because we want survivors to look up and aim high, to climb and then to look down (or back) to see they are now above it all.
2. You are planning to film a documentary with six survivors to climb Mount Everest. What are you hoping viewers will take away from this documentary?
Through this documentary, we want to share a journey which is not an easy one: while telling their story, survivors may relive it but they will be overcoming it one final time while climbing. We are hoping that through this documentary, viewers will start to see these human beings as real survivors. No shame, no blame, no pity is to be felt but only respect. Respect for the fact that our survivors have gone through a lot but have not given up and have decided to help others instead.
This climb will highlight the emotional and physical highs and lows of the participating survivors as well as the importance of having a good support system to make it through this journey. We want to share their survival stories and victories, combining the grief with the hope and the defeat with a symbol of achievement.
3. Different chapters of CLIMB around the world are currently taking part in mini-climbs. Trekking routes can sometimes be isolated and this may be triggering for survivors as they could feel cut off from immediate help in unknown environments. Do you have any guidelines for survivors and supporters who participate in mini-climbs on how to proceed if and when trauma triggers occur?
Our mini-climbs include a support team that comprises of volunteers who have experiences in climbing or counseling. However, unfortunately, although CLIMB will provide as much support as it can during and outside the climb, the legal responsibility is that of the survivor; which is why we only involve survivors who are over 18 years of age, even though we all know sexual abuse can start at a much younger age!
For each mini-climb, on top of the usual briefing session, we also partner with paramedics who volunteer to join us with their emergency kits. Through them we also make contact with the local rescues teams. For events that last more than a day, we secure a safe camping site for the night.
4. Do you have any plans to partner with professional climbers/mountaineers and adventure gear companies? If not, what are other ways in which outdoor experts can help support ending sexual violence and CLIMB?
We have a professional climber on our core team – Krushnaa Patil who was the youngest Indian woman to successfully ascend Mount Everest in 2009. We will also be updating our website soon to include a section where professional climbers/mountaineers can apply to join us in our main climb, so watch our space!
In the meantime, we have reached out to our personal contacts and have a few volunteers. When it comes to adventure gear companies, we will also be reaching out to them closer to the time of the main climb to ask for them to sponsor us. Of course they will get their brand on our T-shirts and will therefore be featured in our documentary.
5. Are there proven cases in which climbing or being physically active can bring about positive change and healing for survivors of sexual abuse?
One of many effects of sexual abuse is to feel that your body is no longer yours – that it is a prison, and that you do not have control or ownership of it.
Reversing that effect is one way of overcoming sexual abuse and climbing could enable this process. After a trauma, physical self-care is as important as and drastically linked to emotional self-care, and even more so when the trauma is a physical one. Carrying out activities, such as climbing, that would make one regain energy is a good way to feel healthy and in control. From another perspective, physical activity is the best known way to release the feelings of anger and hate that eat at you after being sexually assaulted.