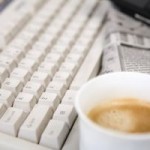 Welcome to the 103rd edition of The Pixel Project's VAW e-News Digest!
It has been a year since the kidnapping of the Chibok girls and the #Bringbackourgirls campaign. The Pixel Project remembers these girls and hope for their return.
This week marks International Anti-Street Harassment Week. In New York, 'no catcall zones' signs have been put up to deter and raise awareness on street harassment. The Pixel Project and their partner Breakthrough India held a joint tweetchat about Street Harassment in different countries and cultures.
In Canada, community Circles are helping former sex offenders break the cycle of abuse as an exercise in restorative justice. Canadian research shows that the rate of reoffending drops about 85 per cent when high-risk sex offenders have Circles, a finding so dramatic researchers initially thought there had been a mistake with the research. The results were replicated in subsequent studies in Canada, and in studies and anecdotal research of Circles set up in the United Kingdom and the United States.
Every contribution matters. If you have any news you'd like to share about violence against women, please email The Pixel Project at info@thepixelproject.net. If you prefer to receive up-to-the-minute news concerning violence against women, follow us on Twitter . It's time to stop violence against women together.
Best regards,
The Pixel Project Team
---
General Violence Against Women
---
Domestic Violence
---
Rape and Sexual Assault
---
Sex Trafficiking
---
Female Genital Mutilation
---
Forced Marriage and Honour Killing
---
Activism