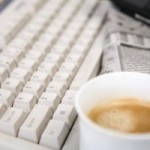 Welcome to 99th edition of The Pixel Project's VAW e-News Digest!
A doctor was sentenced to prison after involvement in FGM led to the death of a patient. The case is the first trial of its kind in Egypt.
Several VAW awareness movements have gone viral. In the United States the Super Bowl ads includes one on domestic violence awareness, creating strong reactions. A video from Peru about men catcalling their mothers by mistake has gone viral.
Two countries have stepped up their efforts to eradicate domestic violence: Saudi Arabia's Shoura Council has agreed to set up a panel on domestic violence and Papua New Guinea will launch a free domestic violence helpline this year.
Every contribution matters. If you have any news you'd like to share about violence against women, please email The Pixel Project at info@thepixelproject.net. If you prefer to receive up-to-the-minute news concerning violence against women, follow us on Twitter . It's time to stop violence against women together.
Best regards,
The Pixel Project Team
---
Violence Against Women – General
---
Domestic Violence
---
Sexual Assault / Rape
---
Sex Trafficking
---
Female Genital Mutilation
---
Forced Marriage and Honour Killing
---
Activism