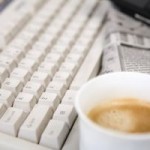 Welcome to the 100th edition of The Pixel Project's VAW e-News Digest!
The film based on the first book in E.L. James' bestselling 50 Shades of Grey erotica trilogy opened worldwide on Valentine's Day to a mauling by film critics and concerted protests by feminists, anti-Violence Against Women activists, and many members of the BDSM community raising the alarm about the abusive relationship of Christian Grey and Anastasia Steele. Campaigns have been started on social media and protests took place outside theatres where it's currently playing. At the forefront is the "50 Dollars No 50 Shades" campaign which urges the general public to donate $50 (the amount they would've spent on two movie tickets and refreshments) to domestic violence shelters and sexual assault/rape helplines instead of seeing the film.
"The many forms of slavery, the commercialidation, and mutilation of the bodies of women, call out to us to be committed to defeat these types of degradation that reduce them to mere objects that are bought and sold …," Pope Francis told a meeting on women's issues hosted by the Vatican's Council for Culture. Pope Francis on February 7, 2015 condemned female mutilation and domestic violence against women, calling them degradations that had to be combated.
Europe's first academic centre to combat the brutality faced by women in warzones has been opened in London by Angelina Jolie, who called for "the empowerment of women to be the highest priority for the finest minds, in the best academic institutions". "If you were to ask me who I think this centre is for, I picture someone who is not in this room today," Jolie said. "I think of a girl I met in Iraq three weeks ago. She is 13 years old, but instead of going to school, she sits on the floor in a makeshift tent."
Every contribution matters. If you have any news you'd like to share about violence against women, please email The Pixel Project at info@thepixelproject.net. If you prefer to receive up-to-the-minute news concerning violence against women, follow us on Twitter . It's time to stop violence against women together.
Best regards,
The Pixel Project Team
_________________________________________________________________________________________
Violence Against Women – General News
WORLD: Pope Condemns Female Genital Mutilation, Domestic Violence Against Women
CANADA: It's Time the Government Invests in Ending Violence Against Women
GAMBIA: Girls Agenda On Sexual Violence Against Women
INDIA: How to Tackle Violence Against Women at Its Root
PHILIPPINES: Council supports campaign vs violence against women
POLAND: MPs ratify anti-violence against women convention
TURKEY: Gendarmerie report reveals striking statistics on violence against women
UNITED KINGDOM: Angelina Jolie opens UK centre to fight warzone violence against women
UNITED STATES: Does Hollywood Really Care? 1 Week, 129 Televised Acts of Violence Against Women
_________________________________________________________________________________________
Domestic Violence
WORLD: How laws around the world do and do not protect women from violence
AUSTRALIA: Taking a corporate stand against domestic violence
NEPAL: Concern, anguish as dowry-related abuse rises in Nepal
NEW ZEALAND: The government needs to take action on family violence and housing availability, the Salvation Army says.
NIGERIA: Judith Audu's short film preaches against domestic violence [Watch]
SOUTH AFRICA: Femicide in South Africa: Reeva Steenkamp Was the Victim of Toxic Gender Inequality
TURKEY: Turkey to ask 'license to wed' from future couples
UNITED KINGDOM: Domestic abuse protesters swarm London premiere of 'Fifty Shades of Grey'
UNITED STATES: Gun-Control Backers Turn Their Focus to Domestic Violence
_________________________________________________________________________________________
Rape and Sexual Assault
WORLD: Lines from 'Fifty Shades of Grey' depict rape by legal definition, not romance (column)
WORLD: Menace of acid attack: A global perspective
INDIA: Women in India fight sexual harassment with smartphones
ITALY: Italy policeman charged with 'couchsurfing' rape
SAUDI ARABIA: What is the relation between Saudi women driving and rape?!
SIERRA LEONE: Sex crimes up amid Ebola outbreak in Sierra Leone
SUDAN: In Darfur, Mass Rape Within Minutes
UNITED KINGDOM: Three men jailed for six years for rape – despite judge's move to have trial halted
UNITED STATES: Federal court to hear Alabama school 'rape bait' case
_________________________________________________________________________________________
Sex/Human Trafficking
WORLD: Working to End Sex Trafficking
ASIA: Franklin Graham sees horror of human trafficking in Asia
ASIA: Vietnam's "modern sex slaves" sold in China as prostitutes or brides
BANGLADESH:A Sex Worker Tells Her Tale (Extra Scene from 'Sex Slaves of Bangladesh')
EUROPE: Eurojust: EU-Eurojust: Spanish and Romanian action against prostitution OCG
MEXICO: This Mexican town is the sex-trafficking capital of the world
NETHERLANDS: Amsterdam prostitutes to run their own brothel
THAILAND: For PIME missionary, human trafficking is a Western-funded scourge in Thailand
_________________________________________________________________________________________
Female Genital Mutilation
WORLD: A Map of Female Genital Mutiliation Rates Globally
WORLD: Act Now to End FGM
WORLD: International Day of Zero Tolerance for Female Genital Mutilation – 6 February
AFRICA: Ending Female Genital Mutilation Within a Generation
AFRICA: Joint Statement On the International Day Against Female Genital Mutilation
AFRICA: States, Media Must Raise Awareness About Female Genital Mutilation
GAMBIA: 'I'm Not Whole' – Female Genital Mutilation Survivor Speaks Out
UNITED KINGDOM: GPs will have to report instances of FGM as a legal requirement
UNITED STATES: Men Break Down Watching Footage Of Female Genital Mutilation, Vow To Speak Out Against Practice
_________________________________________________________________________________________
Forced Marriage and Honour Killing
AFRICA: Africa will benefit from bringing an end to child marriage
AUSTRALIA: Plan International calls for end to child marriage on Valentine's Day
NEPAL: Nepal's Dalit child brides: kidnapped, married at 13
PAKISTAN: Ministry figures: 933 killed 'for honour' in two years
SYRIA: Dead ISIS Hostage Kayla Mueller 'Forced To Marry Jihadist Leader'
TURKEY: Young couple victims of suspected honour killing
UNITED KINGDOM: New Haven for Women Suffering 'Honour' Violence Opening in London
UNITED STATES: Playwright Tackles the Toughest of Issues in "Honour Killing"
ZAMBIA: Journalists can help end child marriages
_________________________________________________________________________________________
Activism
WORLD: Fight Climate Change by Fighting for Women's Rights
AFGHANISTAN: Afghan celebrities stand up for social causes
CAMBODIA: Cambodian Activists Win Award for Work to Combat Violence Against Women
EGYPT: Egyptian Youth Innovate to End Violence Against Women
INDIA: Fighting violence against women
NEW ZEALAND: March against family violence
PHILIPPINES: Manila students decry violence vs women
SAUDI ARABIA: King Abdullah championed women's rights
UNITED STATES: One Billion Rising in Los Angeles: Ending Violence Against Women & Girls