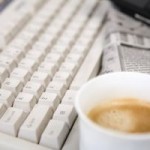 Welcome to the 93rd edition of the Pixel Project's VAW e-News Digest!
Violence against women in video game culture escalated to worrying levels when feminist Anita Sarkeesian had to cancel her lecture after receiving an anonymous threat by an individual claiming to have access to weapons and intending to commit a massacre on campus grounds. The incident highlights issues of violence against women on social media and campus safety.
Malala Yousafzai and Kailash Satyarthi have been awarded the Nobel Peace Prize for 2014. Both of activists have been outspoken about the rights of girls to education. Malala herself has been a survivor of a violent attack designed to intimidate her into keeping silent.
The United Nations marks 11 October as the International Day of the Girl Child. Read the release from UN News Service here.
Every contribution matters. If you have any news you'd like to share about violence against women, please email The Pixel Project at info@thepixelproject.net. If you prefer to receive up-to-the-minute news concerning violence against women, follow us on Twitter . It's time to stop violence against women together.
Best regards,
The Pixel Project Team
---
Violence Against Women – General
---
Domestic Violence
---
Rape and Sexual Assault
---
Sex / Human Trafficking
---
Female Genital Mutilation
---
Honour Killing and Forced Marriages
---
Street Harassment
---
Activism