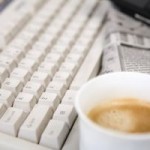 Welcome to the 90th edition of The Pixel Project's VAW e-News Digest!
The British Labour Party has appointed Seema Malhotra as its first shadow minister for preventing violence against women and girls. Labour leader Ed Miliband said the appointment was "another indication of the importance a Labour government will place on tackling violence against women and girls".
Undergraduates at North Carolina State University are being credited with creating a new kind of nail polish. If a woman wears the nail polish, and discreetly dips her finger into her drink, her nails will change colour if they come into contact with one of three common date rape drugs: Rohypnol, Xanax, and GHB (gamma-hydroxybutyric acid). But it has some critics saying it is misguided—reinforcing dangerous messages about rape. It seems that just about all efforts, including this one, designed to protect women from sexual violence make it the woman's job to keep safe rather than teaching men about respecting and valuing women.
Five Indian acid attack survivors boldly posed before the camera recently to shed light on their plight and to help fulfill their dreams. Rahul Saharan, 24, a photographer who has long been involved with Stop Acid Attacks, a group that gives medical and legal help to victims, decided to take on the project in order to give the women a powerful platform to tell their stories.
Every contribution matters. If you have any news you'd like to share about violence against women, please email The Pixel Project at info@thepixelproject.net. If you prefer to receive up-to-the-minute news concerning violence against women, follow us on Twitter . It's time to stop violence against women together.
Best regards,
The Pixel Project Team
______________________________________________________________________________________
Violence Against Women – General News
_______________________________________________________________________________________
Domestic Violence
_________________________________________________________________________________________
Rape and Sexual Assault
_______________________________________________________________________________________
Sex/Human Trafficking
________________________________________________________________________________________
Female Genital Mutilation
_________________________________________________________________________________________
Forced Marriage and Honour Killing
_________________________________________________________________________________________
Activism