Welcome to The Pixel Project's "30 For 30″ Father's Day Campaign 2013! In honour of Father's Day, we created this campaign:
To acknowledge the vital role Dads play in families, cultures and communities worldwide.
To showcase good men from different walks of life who are fabulous positive non-violent male role models.
Through this campaign, we will be publishing a short interview with a different Dad on each day of the month of June.
This campaign is also part of a programme of initiatives held throughout 2014 in support of the Celebrity Male Role Model Pixel Reveal campaign that is in benefit of the National Coalition Against Domestic Violence and The Pixel Project. Donate at just US$1 per pixel to reveal the mystery Celebrity Male Role Models and help raise US$1 million for the cause while raising awareness about the important role men and boys play in ending violence against women in their communities worldwide. Donations begin at just US$10 and you can donate via the Pixel Reveal website here or the Pixel Reveal Razoo donation page here.
Our fourth "30 For 30″ 2014 Dad is Steve Goodman from the USA.
__________________________________________________________________________________________
The Dad Bio
Steve is the Employee Relations executive for multiple business segments at Bank of America. Based in Charlotte, North Carolina, he leads a team of employee relations professionals responsible for providing counsel to managers and employees in order to manage employment risk and help the company deliver on its operating principle of being a great place to work. Steve also serves on the Board of Directors of Big Brothers Big Sisters of Greater Charlotte. He and his wife, Annette, reside in Charlotte. They have two grown children, Clay and Christine, and four grandchildren.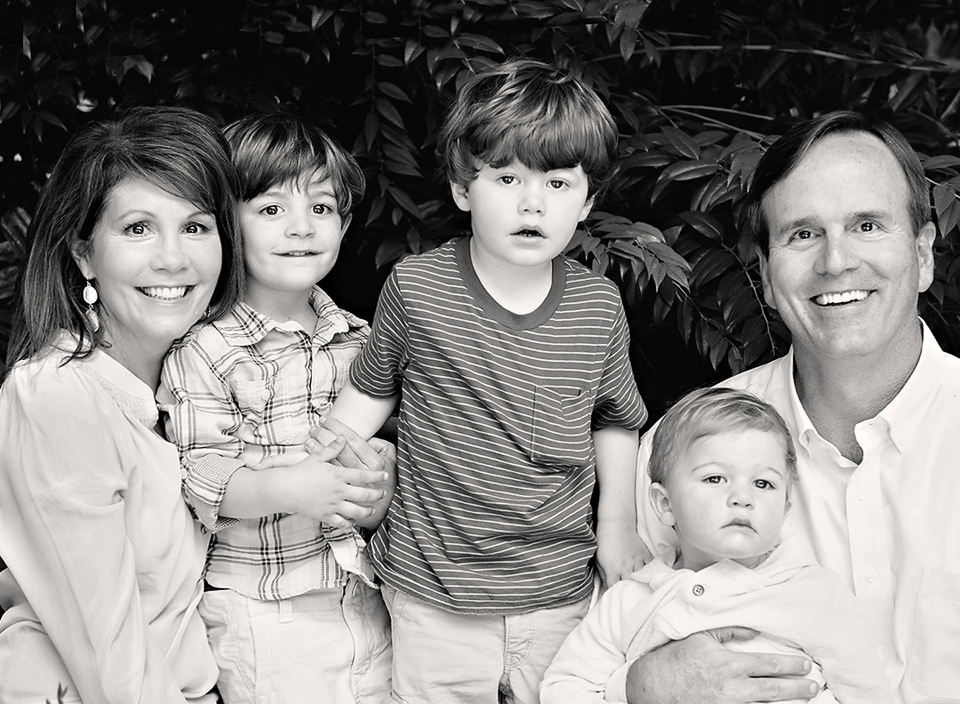 1. What is the best thing about being a dad?
Sharing experiences with them – good and bad – and letting them know that I'm beside them every step of the way. As my children have grown, I've seen them apply many of the stories and life lessons my wife and I shared with them over the years, and develop into wonderful, responsible adults. I'm now seeing them use many of those same life lessons to help their own children learn and grow.
2. A dad is usually the first male role model in a person's life and fathers do have a significant impact on their sons' attitude towards women and girls. How has your father influenced the way you see and treat women and girls?
I was fortunate to have a father who treated women with great respect in all situations, both publically and privately. He had grown up as the only boy in a family with four children. He enjoyed wonderful loving relationships with all of his three sisters. He appreciated their individual strengths and took great joy in their successes. I believe that his behaviour was learned from watching his father treat his mother and sisters with respect. One of the important lessons I learned from my father was that mean or abusive language can be as damaging as physical actions. He chose his words carefully, even during disagreements, and never used language that left others feeling demeaned or inadequate.
3. Communities and activists worldwide are starting to recognise that violence against women is not a "women's issue" but a human rights issue and that men play a role in stopping the violence. How do you think fathers and other male role models can help get young men and boys to take an interest in and step up to help prevent and stop violence against women?
First and foremost, fathers and other males need to model appropriate behaviour for young men and boys to emulate. Second, they need to proactively create opportunities to speak to young men and boys in a candid and direct way about the importance of healthy and respectful relationships. This can occur during organised events, small group discussions, and one-on-one personal conversations. Frequently, the most impactful interventions occur when men observe other men behaving inappropriately in what may be perceived as a "safe" environment, perhaps behind closed doors at work or over a beer at the local bar, by using demeaning, sexist language or sharing stories about girlfriends and wives, which could demonstrate their desire to seek greater control in the relationship or even the intent to cause harm to that person. These types of intervention opportunities require that the observer demonstrate the personal courage to speak up in the moment to let the offender know that their comments or actions will not be tolerated. In extreme cases, the observer must reach out to law enforcement to intervene.