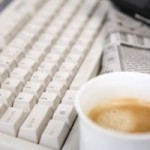 Welcome to the 85th edition of The Pixel Project's VAW e-News Digest!
When U.S. college student Elliot Rodger died after going on a killing spree in Santa Barbara that ended with at least 5 people dead, police and the media discovered an online trail of a chilling YouTube video, posts on Pick-Up Artist sites, and a manifesto laying out intense misogyny and a declaration that he wished to kill and subjugate women because he felt rejected by them. Rodger's actions triggered the #YesAllWomen hashtag discussion on Twitter with over 1 million tweets from women sharing their experience of misogyny and sexism.
Virgin Atlantic, which is under the Virgin Group umbrella, has recently been under scrutiny for almost deporting a 31-year-old woman with her two daughters back to Nigeria. Both Virgin Group founder Sir Richard Branson and his daughter Holly, who is a senior figure at the group's management services arm, have spoken out against female genital mutilation in the past. The mother feared that her two young daughters would be at risk of female genital mutilation as a result. She has been given a last-minute reprieve by the British government though temporarily.
The number of Indian couples in the UAE (United Arab Emirates) seeking legal help to resolve marital discord has seen a dramatic rise in the last couple of years, according to the Indian Workers' Resource Centre or IWRC, the welfare arm of the Indian missions in the UAE. "Extramarital affairs and domestic violence can be seen as the predominant reasons for rocky relationships between many couples who seek our help on the IWRC hotline number," said Lavina Ahuja, a volunteer psychologist with the counselling cell at IWRC.
The Palestinian President, Mahmoud Abbas, amended on Monday, May 19, 2014 Article 98 of the Palestinian Criminal Law no. 12 of 1960, in order to abolish the reduced sentence in cases of 'honour killings' against women. With the amendment, the court will not have the authority to seek a lighter sentence for the defendant if the victim is a female who was murdered on 'honor killing' grounds.
Every contribution matters. If you have any news you'd like to share about violence against women, please email The Pixel Project at info@thepixelproject.net. If you prefer to receive up-to-the-minute news concerning violence against women, follow us on Twitter . It's time to stop violence against women together.
Best regards,
The Pixel Project Team
———————————————————————————————————————————————————————–
Violence Against Women – General News
_________________________________________________________________________________________________________
Domestic Violence
_________________________________________________________________________________________________________
Rape and Sexual Assault
_________________________________________________________________________________________________________
Sex/Human Trafficking
_________________________________________________________________________________________________________
Female Genital Mutilation
__________________________________________________________________________________________________________
Forced Marriage and Honour Killing
___________________________________________________________________________________________________________
Activism