Welcome to The Pixel Project's "30 For 30″ Father's Day Campaign 2013! In honour of Father's Day, we created this campaign:
To acknowledge the vital role Dads play in families, cultures and communities worldwide.
To showcase good men from different walks of life who are fabulous positive non-violent male role models.
Through this campaign, we will be publishing a short interview with a different Dad on each day of the month of June.
This campaign is also part of a programme of initiatives held throughout 2014 in support of the Celebrity Male Role Model Pixel Reveal campaign that is in benefit of the National Coalition Against Domestic Violence and The Pixel Project. Donate at just US$1 per pixel to reveal the mystery Celebrity Male Role Models and help raise US$1 million for the cause while raising awareness about the important role men and boys play in ending violence against women in their communities worldwide. Donations begin at just US$10 and you can donate via the Pixel Reveal website here or the Pixel Reveal Razoo donation page here.
Our third "30 For 30″ 2014 Dad is Adam Web from the U.S.A.
__________________________________________________________________________________________
The Dad Bio:
Adam Web is a singer/songwriter from Philadelphia who writes songs filled with spiritually conscious sentiment. With his rootsy approach, he has drawn comparisons to such contemporaries as Jack Johnson, Dave Matthews, and Jason Mraz and has released 2 independent studio albums and 3 live albums. He and his wife are proud parents of an 18 month old son. You can listen to his music at www.adamwebmusic.com.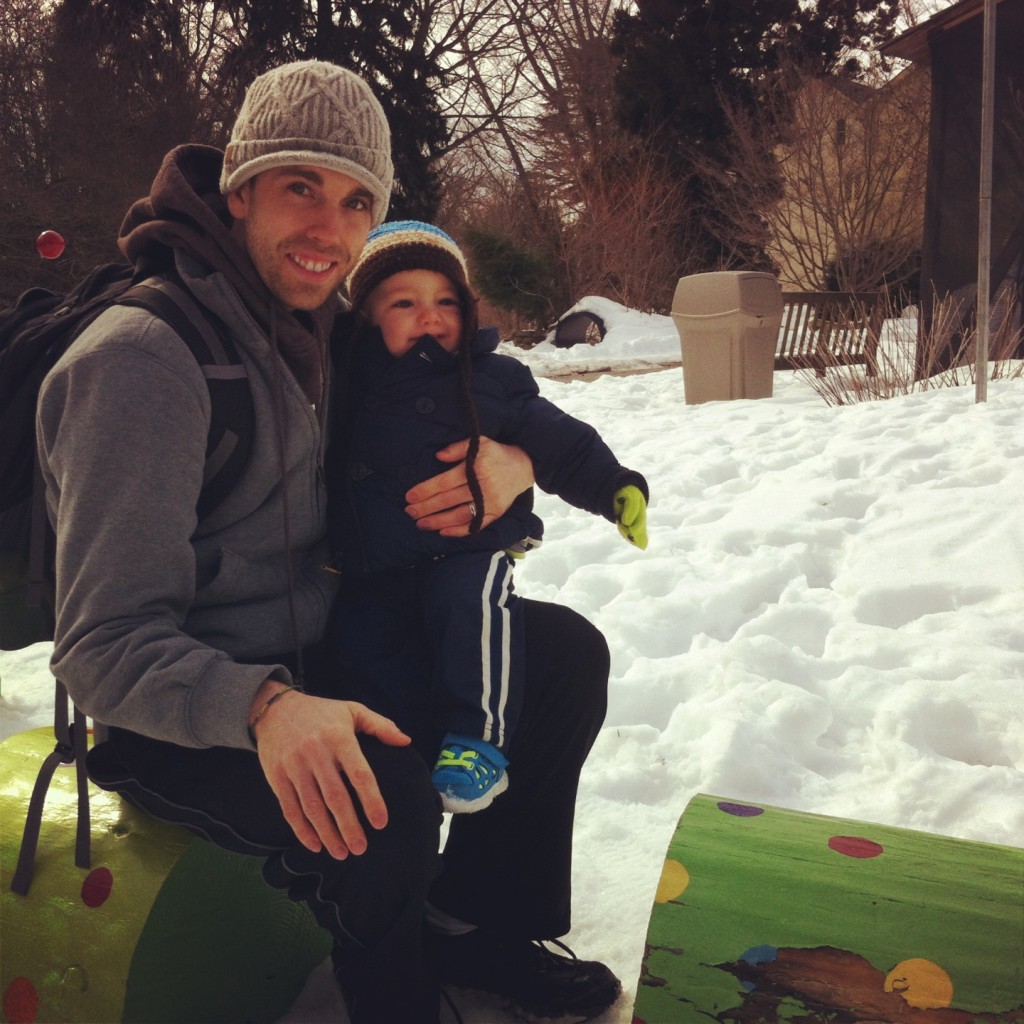 1. What is the best thing about being a dad?
I think being able to witness the joy unfolding in your child's eyes is the most amazing thing. My son is 18 months and at that age everything is still new and inspiring. The simplest occurrences are miraculous in their eyes and this is a lesson I learn from him everyday. He is my teacher just as much as he is my student. I also love seeing him play with my wife in our back yard and feeling all of the love that radiates from them.
2. A dad is usually the first male role model in a person's life and fathers do have a significant impact on their sons' attitude towards women and girls. How has your father influenced the way you see and treat women and girls?
My parents have been married for 37 years and so I have witnessed how two people push through the bad and coast on the good. My father has always expressed his feelings of equality and respect towards women. This was shown not simply with words, but in the way he lives. He has always treated my mom with love and appreciation. The decisions made in their household were always a joint effort. My parents are amazing role models for my wife and I.
3. Communities and activists worldwide are starting to recognise that violence against women is not a "women's issue" but a human rights issue and that men play a role in stopping the violence. How do you think fathers and other male role models can help get young men and boys to take an interest in and step up to help prevent and stop violence against women?
Like any problem on a global scale, I believe that a raising of consciousness is necessary for resolution. People need to be first made aware that their is a problem in order to begin steps towards healing. We also need to make sure that we're not simply treating symptoms, but getting to the route of the issue. The symptom is the violence towards woman. The problem, in my opinion, is the perception in parts of the world that women are inferior to men. This is a trend that is broken only when father's teach their sons to respect women in both words and action. They should also be taught why this is necessary. Outside of the simple "treat others how you would like to be treated", it should also be expressed that we need to bring a balance to this world. The world is in turmoil because of an imbalance of the male and feminine qualities and until women's views and feelings become of equal value, the world will continue to hurt.
————————————————————————————————–
Adam Web has written the song "A Toast To All You Do" for The Pixel Project's "Music For Pixels 2014" charity digital album which is available from 1 April 2014 – 1 April 2015 as a companion to the "30 Artistes, 30 Songs, 30 Days" campaign. The album features a selection of 12 positive and empowering songs from the campaign by artistes including Adam Web, AHMIR, AJ Rafael, Bob Sima, Courtney Jenae, Debbie Reifer, Delaney Gibson, Ellis, Macy Kate, Mary Sholz, Pete Ahonen, and Troy Horne.
The album is the perfect and affordable gift for music lovers and for celebrating special occasions such as birthdays and Mother's Day. It is available for download worldwide via major online music retailers including iTunes and Amazon.com. 100% of the album proceeds will benefit The Pixel Project to help keep their anti-Violence Against Women campaigns, projects, and programmes running.