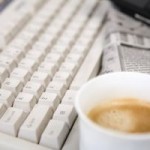 Welcome to the 83rd edition of The Pixel Project's VAW e-News Digest!
Despite unprecedented political momentum to fight rape in war zones, sexual violence remains a global crime affecting women, men and children in more than 20 countries. The United Nations (UN) recently published a report, which identifies 34 armed groups, militia and government security forces, responsible for using rape as a tool in conflict zones. A senior UN official urged greater action at the regional and national levels during the launch of the report.
Andorra and Denmark have ratified the Council of Europe's treaty on combating violence against women in late April. With this milestone met, the treaty will become binding on August 1, 2014. Countries ratifying the treaty are obligated to protect and support victims of violence.
Prostitution has been legalised in Germany in 2002. And thanks to a new smartphone app, there may no longer be a need to comb the streets in search of a prostitute. A client can use the app to locate nearby sex workers from the comfort of their own home simply by selecting the man or woman of choice from a list of profiles. While the app has only been in service for a few weeks as of April 29, 2014, critics are already pointing out the darker side of the service. Andrea Matolcsi, the program officer for sexual violence and human trafficking at Equality Now, argues that an app like Peppr is still inherently exploiting an oppressive institution.
Every contribution matters. If you have any news you'd like to share about violence against women, please email The Pixel Project at info@thepixelproject.net. If you prefer to receive up-to-the-minute news concerning violence against women, follow us on Twitter .
It's time to stop violence against women together.
Best regards,
The Pixel Project Team
_________________________________________________________________________________
Violence Against Women – General News
___________________________________________________________________________________
Domestic Violence
___________________________________________________________________________________
Rape and Sexual Assault
________________________________________________________________________________
Sex/Human Trafficking
________________________________________________________________________________
Female Genital Mutilation
_______________________________________________________________________________
Forced Marriage and Honour Killing
_________________________________________________________________________________
Activism