WORLDWIDE, 15 November 2013: The Pixel Project, the global virtual volunteer-led 501(c)3 non-profit working to end Violence Against Women (VAW) worldwide and Razoo (www.razoo.com), the fastest growing crowdfunding platform for causes, are proud to jointly announce a technology partnership for The Pixel Project's upcoming Celebrity Male Role Model Pixel Reveal campaign. Razoo will be the official donation platform powering this groundbreaking awareness and fundraising anti-VAW campaign which is currently scheduled for launch on the 101st International Women's Day (March 8th, 2014).
The Celebrity Male Role Model Pixel Reveal campaign aims to raise US$1 million in aid of the U.S.'s National Coalition Against Domestic Violence and The Pixel Project by revealing a world-exclusive million-pixel collage of mystery Celebrity Male Role Model portraits online at the rate of one pixel for every dollar donated to the campaign. The distinguished line-up of mystery Celebrity Male Role Models includes a Nobel Laureate, a Pulitzer Prize Winner, and a superstar Environmentalist. The campaign focuses on highlighting prominent non-violent male role models as part of The Pixel Project's mission to inspire men and boys to step up to help break the cycle of VAW in their communities.
A dedicated donation page on Razoo's giving platform will enable donors to track and follow the progress of the fundraising campaign. When the campaign launches, every donation via that dedicated donation portal will automatically trigger the reveal of the corresponding number of pixels on the Pixel Project's custom-built Pixel Reveal system to reveal the mystery male role models at their special Pixel Reveal campaign website which will go live in early 2014.
"We are thrilled about this new partnership with Razoo as they have been our preferred online donation platform provider since we began accepting donations as a non-profit," said Regina Yau, Founder and President of The Pixel Project. "Razoo's platform makes it simple and secure for supporters to donate to the campaign and we look forward to collaborating with their world-class team to bring the Celebrity Male Role Model Pixel Reveal campaign to life as part of our efforts to harness the power of technology to raise much-needed funds in service of the anti-VAW cause."
"Violence against women is one of the most pressing global human rights issues that is being addressed by non-profits such as The Pixel Project," said Lesley Mansford, CEO of Razoo. "Razoo is proud to support the Pixel Reveal campaign which aims to change the global conversation to include men and boys as active participants in stopping violence against women and girls in their communities, while bringing online giving to the forefront as a viable fundraising stream for the anti-VAW movement."
-ends-
—————————————————————————————————————–
For further information, please contact:
About The Pixel Project (www.thepixelproject.net)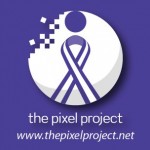 The Pixel Project is a complete virtual, volunteer-led global 501(c)3 nonprofit organisation whose mission is to raise awareness, funds and volunteer power for the cause to end violence against women using the power of the internet, social media, new technologies and popular culture/the arts. Their flagship campaign, the Celebrity Male Role Model Pixel Reveal campaign, aims to raise US$1 million for the U.S.A.'s National Coalition Against Domestic Violence and The Pixel Project by getting a global audience to collectively unveil a million-pixel mystery collage of Celebrity Male Role Models by donating US$1 per pixel.
About Razoo (http://www.razoo.com)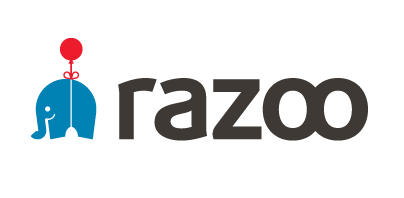 Razoo is crowdfunding for causes. Named for an Australian coin of little value on its own, until combined with many, Razoo powers small acts of giving that together change the world. From multimillion-dollar, community-led Giving Days to individuals collecting donations on behalf of the nonprofits or personal causes they support, Razoo has helped raise more than $170 million online – one small donation at a time. Razoo has offices in San Francisco and Washington, D.C., and is seed funded by the Legatum Group. See how we're creating a new generation of everyday philanthropists at www.razoo.com. Follow us on Twitter at @Razoo, or like us on Facebook at www.facebook.com/razoogiving.