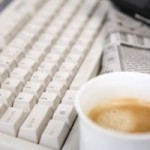 Welcome to the 71st edition of The Pixel Project's e-News Digest!
Protests erupt in Kenya when rapists were given a sentence of cutting grass, and South Africa reels from a brutal rape and murder. In the United Kingdom, a video capture of imams marrying underage girls and a false petition in support of female genital mutilation raise questions about crossing the line from multi-cultural acceptance to moral relativity.
A number of activists who strove to eliminate violence against women were honoured this fornight. Among them include Waris Dirie, a supermodel who campaigned against FGM, and Dr. Denis Mukwege, who worked in the healing of rape survivors in the Democratic Republic of Congo.
Street harassment had a major focus in the United States with several projects to combat harassment of women highlighted: Hannah Price photographs street harassers, Tatyana Fazlalizadeh takes on gender based street harassment in her street-art project, "Stop Telling Women to Smile",
Every contribution matters. If you have any news you'd like to share about violence against women, please email The Pixel Project at info@thepixelproject.net. If you prefer to receive up-to-the-minute news concerning violence against women, follow us on Twitter. It's time to stop violence against women together.
Best regards,
The Pixel Project Team
______________________________________________________________________________
Violence Against Women General News
________________________________________________________________________________
Domestic Violence
_______________________________________________________________________________
Rape and Sexual Assault
________________________________________________________________________________
Human/Sex Trafficking
________________________________________________________________________________
Forced Marriage and Honour Killing
_______________________________________________________________________________
Female Genital Mutilation
_______________________________________________________________________________
Activism