1 November 2013: The Pixel Project, the volunteer-led virtual non-profit working to stop Violence Against Women (VAW) worldwide, is proud to present a very special edition of their monthly Inspirational Interview series – a mini documentary on Female Genital Mutilation (FGM) in the UK featuring Integrate Bristol, an anti-FGM group. The documentary is aimed at raising awareness about what FGM is, how this form of VAW is being tackled in the UK and ideas for preventing, detecting and stopping FGM in the country.
The inspiration for producing the mini documentary for the Inspirational Interview series came from The Pixel Project's long-time writer and interviewer, Angelique Mulholland. Ms. Mulholland has a particular interest in efforts to end FGM in the UK and has previously interviewed Muna Hassan from Integrate Bristol for The Pixel Project. She said: "I felt horrified when I first learnt about FGM. It is inexcusable that so many women and girls have suffered in silence for so long. I felt strongly I needed to be part of the movement to end this. The key to prevention and eradication is education. I hope this mini-documentary will be used as a tool to raise awareness, educate and reach out to people in the UK. I encourage everyone to join the fight in ending this brutal crime against the most vulnerable in our society."
Regina Yau, Founder and President of The Pixel Project said: "FGM is one of the most appalling forms of VAW that exists today. It damages the physical and reproductive health of what UN Women estimates to be 100 to 140 million women and girls worldwide, leaving many of them with chronic pain and increased risk of maternal mortality. In the UK, there is an estimated 24,000 girls are at risk. We hope that this mini documentary will help support ongoing efforts to raise awareness about this form of VAW in the UK. If you know someone who is at risk of FGM, please call the NSPCC's free 24-hour FGM helpline on 0800 028 3550; or email them at fgmhelp@nspcc.org.uk. You could save a girl from a life of pain.
————————————————————————————————————————
For further information, please contact:
About The Pixel Project (www.thepixelproject.net)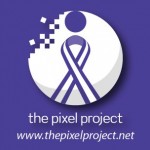 The Pixel Project is a complete virtual, volunteer-led global 501(c)3 nonprofit organisation whose mission is to raise awareness, funds and volunteer power for the cause to end violence against women through innovative, powerful viral campaigns using the power of the internet, social media, new technologies and popular culture/the arts.