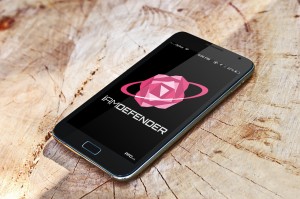 16th October 2013, WORLDWIDE: The Pixel Project and P.F.O. Technologies (PFO) are proud to announce the launch of the "Holiday Season Smartphone Safety" campaign. This campaign marks the debut of the iAMDEFENDER smart phone app developed by PFO that utilises the unique mobile phone alarm trigger by pulling out the headphone jack to call for help.
From 16 October 2013 to 31 December 2013, The Pixel Project, PFO and iAMDEFENDER invite The Pixel Project's worldwide network of supporters who own iPhone or Android devices to download the app which is made available for free through the Apple and Google Play marketplaces by iAMDEFENDER & PFO. A private donor, who wishes to remain anonymous, has pledged to match each download with a US$1 donation to The Pixel Project up to a maximum of 2,500 downloads (US$2,500) as a grant for the development of the back-end technology needed for their online campaigns.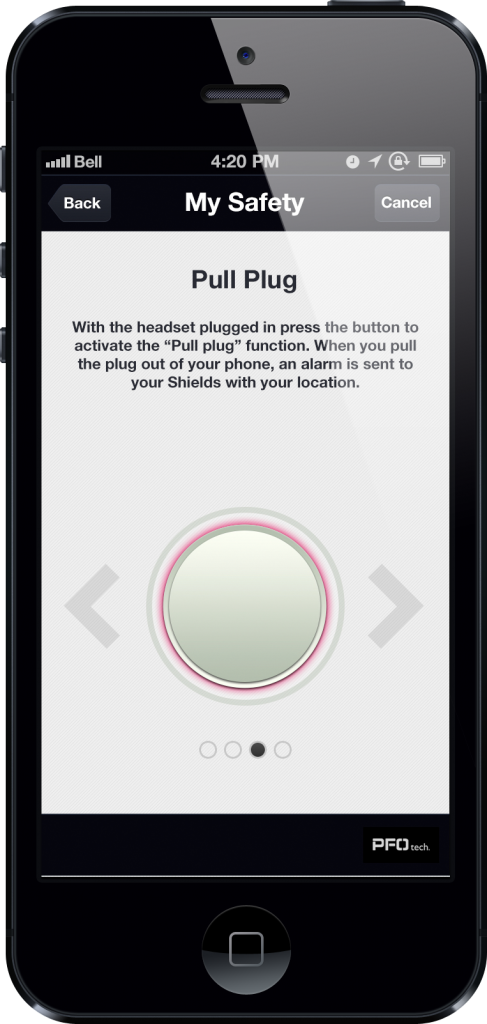 The iAMDEFENDER app works by enabling users to raise the alarm by either simply pulling out their headphones, or tapping the help button on the app. The app will then send an alarm notification to her chosen contacts (Shields)'s smartphones with her position. Her Shields then will be able to follow her movement in real time and send for help. Those who have downloaded the app are encouraged to use it when they need the confidence of being able to immediately notify friends and family when facing potentially unsafe situations inside or outside the home.
Regina Yau, Founder and President of The Pixel Project, said: "Part of The Pixel Project's core approach is to use the power of online and new technologies to raise awareness, funds and volunteer power to stop Violence Against Women. The "Holiday Season Smartphone Safety" campaign is a great fit because it not only fulfils all three of our aims but also helps our supporters keep themselves connected to their friends and family for safety. We are proud to collaborate with PFO and iAMDEFENDER.com on this campaign. We also send many thanks to the anonymous matching donor for their generosity."
Johan Carlsson, Founder of PFO: "PFO Tech is excited about our ongoing partnership with The Pixel Project and the re-launch of our life saving technology under the iAMDEFENDER brand name. The free smartphone app with the headphone jack pull trigger alarm system is unique. It is our hope that The Pixel Project's supporters can help us spread the use of this technology to help maintain the safety of women and girls of all ages worldwide who may find themselves in potentially dangerous situations."
Naz Karroll, Co-Founder of iAMDEFENDER: ""Our support of The Pixel Project aligns with our core reasons for bringing this technology to the mainstream in order to protect women, children and individuals in their everyday life. Protection, safety, awareness and security in a community-based environment is what this programme is about. At iAMDEFENDER, we are excited to re-launch, distribute and market the patented iAMDEFENDER bracelet and free app that utilises the ground breaking technology developed by PFO. We all believe that personal safety is a basic human right and everyone deserves to feel safe…. every single day."
Find out more about the campaign at: http://is.gd/HolidaySmartphoneSafety
–ends-
————————————————————————————————
For further information, please contact:
Regina Yau, Founder and President, The Pixel Project – info@thepixelproject.net
Johan Carlsson, Founder , P.F.O. Technologies – johan.carlsson@pfoinc.com
The Team at iAMDEFENDER – Inquiries@iAMDEFENDER.com
About The Pixel Project (www.thepixelproject.net)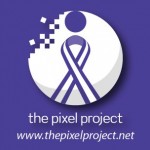 The Pixel Project is a complete virtual, volunteer-led global 501(c)3 nonprofit organisation whose mission is to raise awareness, funds and volunteer power for the cause to end violence against women through innovative, powerful viral campaigns using the power of the internet, social media, new technologies and popular culture/the arts.
About P.F.O. Technologies (http://www.pfoinc.com/)

PFO started in 2008 when Johan Carlsson set out to find something to help his three daughters stay safe. With a mission to make the world a safer place, and with the help of world-class designers Stefan Sagmeister and Oscar Magnuson, the Protective Fashion Object was born. Concealed in a stylish fashionable bracelet that shouts "Don't mess with me!", is GPS and GSM technology that alerts the wearer's pre-chosen friends or family with her exact position on a map.
About iAMDEFENDER (http://www.iamdefender.com)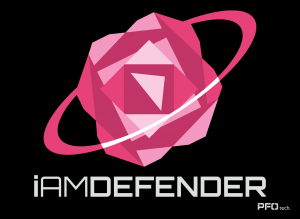 iAMDEFENDER is the commercial brand name for the iAMDEFENDER bracelet, a next generation GSM and GPS/GLONASS protection device with a patented pull trigger alarm and locator. Developed by PFO Technologies of Sweden and first brought to international attention by the Natalia Project Civil Rights Defenders reaching over 23 million people. This award winning, internationally acclaimed technology, is being made available online at www.iAMDEFENDER.com for consumers worldwide in early 2014. iAMDEFENDER executives are human and animal rights advocates who support global initiatives that will benefit all members of society. The iAMDEFENDER executive team operates one of the world's leading international marketing firms, specializing in Online and Offline Marketing, Social Media, Music, Television Production, Artist Management and Live Events.