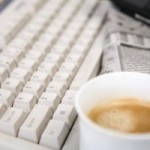 Welcome to the 70th edition of The Pixel Project's VAW e-News Digest!
The world celebrated the International Day of the Girl on October 11th. The Afghan Independent Human Rights Commission (AIHRC) reports an increase of violence against women in Afghanistan that the United Nations (UN) Assistant General Secretary John Hendra finds worrying. Kakenya Ntaiya writes about how Kakenya Center for Excellence is giving more than 150 girls in her Kenyan community an education that will forever alter the course of their lives.
The New York Times published an editorial on October 16, 2013 on the slavery in India. The opening sentence says, "Although a brutal gang rape in Delhi last December grabbed national headlines and caused a public outcry, sex trafficking in India has not provoked the same degree of outrage.
Every contribution matters. If you have any news you'd like to share about violence against women, please email The Pixel Project at info@thepixelproject.net. If you prefer to receive up-to-the-minute news concerning violence against women, follow us on Twitter. It's time to stop violence against women together.
Best regards,
The Pixel Project Team
————————————————————————————
Violence Against Women-General News
Domestic Violence
Rape and Sexual Assault
Human/Sex Trafficking
Female Genital Mutilation
Forced Marriage and Honour Killing
Activism