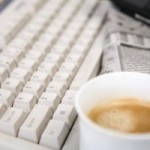 Welcome to the 61st edition of The Pixel Project's VAW e-News Digest!
In honour of April's Stop Street Harassment Week, we have added an extra section on efforts on raising awareness about street harassment in the United States and United Kingdom. Let us know if you have news about street harassment awareness movements in your neighbourhood!
April 2013 saw several strides forward in the global effort at eliminating violence against women including:
Saudi Arabia's first PSA ad aimed at raising awareness on violence against women.
Silicon Valley giant Google has begun a project in collaboration with others in order to tackle human trafficking,
A study conducted by the University of Michigan from a sample of 26 countries show that around the world, acceptance of domestic violence is decreasing.
Every contribution matters. If you have any news you'd like to share about violence against women, please email The Pixel Project at info@thepixelproject.net. If you prefer to receive up-to-the-minute news concerning violence against women, follow us on Twitter. It's time to stop violence against women together.
Best regards
The Pixel Project Team
_________________________________________________________________________________________
General Violence Against Women
_________________________________________________________________________________________
Domestic Violence
_________________________________________________________________________________________
Sexual Assault
_________________________________________________________________________________________
Sex/Human Trafficking
_________________________________________________________________________________________
Honour Kiling and Forced Marriage
_________________________________________________________________________________________
Female Genital Mutilation
_________________________________________________________________________________________
Street Harassment
_________________________________________________________________________________________
VAW Activism