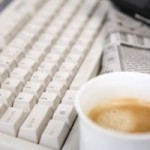 Welcome to the 62nd edition of The Pixel Project's VAW e-News Digest.
Sex trafficking is becoming a global concern are more countries get involved in efforts to identify and eliminate trafficking rings. Australia is tackling domestic violence in the indigenous communities. And activism against street harassment continues with new campaigns.
Additionally, this fortnight we highlight several technological advances in the pursuit of eliminating violence against women:
– Google uses its expertise in data mining to aid anti-sex trafficking endeavours
– An app that can be used to mitigate domestic violence has been launched in Canada
– In the tragic scenario of a victim dying due to domestic violence, alternative light source can be used to identify non-visible wounds
Every contribution matters. If you have any news you'd like to share about violence against women, please email The Pixel Project at info@thepixelproject.net. If you prefer to receive up-to-the-minute news concerning violence against women, follow us on Twitter. It's time to stop violence against women together.
Best regards
The Pixel Project Team
_______________________________________________________________________________________
VIOLENCE AGAINST WOMEN – GENERAL NEWS
_________________________________________________________________________________________
DOMESTIC VIOLENCE
_________________________________________________________________________________________
RAPE/SEXUAL ASSAULT
_________________________________________________________________________________________
HUMAN/SEX TRAFFICKING
_________________________________________________________________________________________
FEMALE GENITAL MUTILATION
_________________________________________________________________________________________
FORCED MARRIAGE AND HONOUR KILLING
_________________________________________________________________________________________
ACTIVISM