This month's Inspirational Interview is with filmmaker Evan Grae Davis. From the Aral Sea disaster in Eastern Europe to poverty in Africa to social transformation among tribal groups of South America, It's a Girl. director Evan Grae Davis has traveled the globe with camera in hand for 16 years. Evan has dedicated his career to advocating for social justice through writing and directing short documentaries and educational videos championing the cause of the poor and exploited. Evan draws from his experience and passion as he lends leadership to Shadowline Films, a team of filmmakers who share a common concern for the critical issues of our time. It's a Girl is his first feature length documentary.
———————————————————————————————————————————–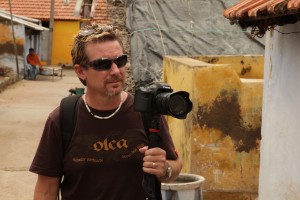 1. How did you become interested and involved in film-making?
I grew up in the mountains and deserts of the Southwest US, and was infused early on with a passion to explore and make my mark on the world. My parents dedicated themselves to helping people as my father made a career out of walking men through recovery from addiction and helping them get back on their feet after prison or homelessness.
College found me fascinated with cameras and telling stories and it seemed a natural fit to capture stories about suffering people who needed a helping hand and those who gave it to them. Before I knew it I was working with nonprofit organisations throughout my city, creating tools for them to raise funds and mobilise the community to get involved. This soon expanded to working with international humanitarian and aid NGO's and non-profits.
Twenty years and hundreds of stories later, I am privileged to still be traveling the world with camera in hand, bringing home the story that engages our hearts in the plight of those who need rescue from hunger and poverty or are victims of tyranny and exploitation.
2. What were the films/documentaries and who were the filmmakers who've inspired you to go into filmmaking?
Surprisingly, it wasn't films I have seen or filmmakers who have inspired me to become a documentary filmmaker, but my inspiration has been the desire to assist those who dedicate their lives to helping others in need. If I can help tell their story, and the stories of those who have no voice to demand justice, I count myself very privileged and consider my career a success.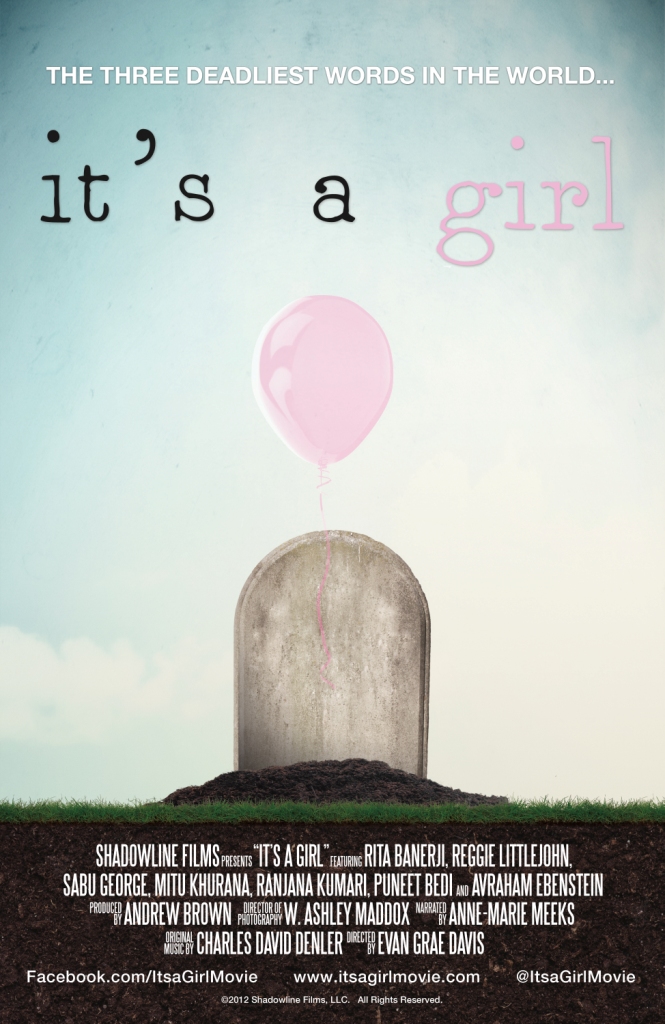 3. In "It's A Girl", you tackle the extremely difficult subject of violence against women (specifically female gendercide) that makes audiences uncomfortable. Why did you choose this subject?
I would say that I didn't choose this subject, the subject chose me. We had set out to make a film exploring the cultural dynamics that undermine the value of human life, and the social injustices that resulted. We travelled to nine nations capturing stories of human rights violations, one of which was sex-selection in India.
During our first trip filming in India, we were shocked by the scale on which gendercide was occurring. We knew there was a "son preference" culture, and skewed statistical sex ratios. However, when we started speaking to families, government officials, doctors, advocates, and activists, we realised that this has got to be the most significant human rights issue of our time. When we got back from that trip, we did research on China and found that the country has 37 million more men than women. This was when we determined that our first documentary film must be dedicated to exposing the truth about gendercide.
4. In "It's A Girl", how do you walk the fine line between showing audiences the truth and making it palatable enough for the message to sink in?
Engaging audiences in action when it comes to human rights violations on this scale is always a challenge. It can seem overwhelming and hopeless, leading viewers to either avoid the film, or not take action after seeing the film because there seems to be no hope for solutions.
In It's a Girl, we combined stories that illustrated the scope of injustice and suffering women endure under gendercide, while, at the same time, sharing beautiful stories of people who rise above the patriarchal cultural influences and choose to value girls. As a result, the film educates and mobilises, but also gives a vision of hope.
5. During the making of "It's A Girl", have you come across positive grassroots or community efforts in either China or India that are effective in addressing and eradicating female infanticide (or at least are making headway in doing so) in their communities?
There are champions of change in both India and China who are working to save girls and end gendercide. Their focus ranges from advocacy and activism to rescue and support. We have partnered with Invisible Girl Project who is supporting the work of a number of programs in India saving girls from gendercide. And in China, Women's Rights Without Frontiers is saving girls and fighting to end the One Child policy. There is more information about their work and how to help on our action page on the website.
Part 2 of this interview will be published on Monday 29 April 2013