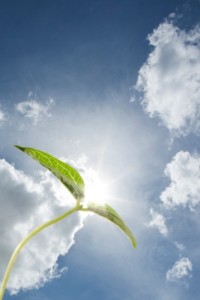 This part of my story begins in February of 1996, but really the story of my domestic violence started way before this.
In 1996, what started out as a quiet Sunday evening in February, turned into "all hell' broke loose day. I called the police after my husband, Dan hit into the wall of our daughter's bedroom, then threatened to do me physical harm. From this time on, it was one incident after another with Dan's abusive behaviors. Even with professional interventions, he refused to change.
While recovering from surgery, I stayed at my mother's house. There, I had a 'spiritual wakening" while I enjoyed living abuse free. This changed my life forever with this one decision. By the end of December 1997, I had found a lawyer. By the middle of January of 1998, Dan was served the divorce papers. The divorce was based on 'extreme cruelty', acts of domestic violence and child abuse. In January and February things became worse, Dan drove by my mother's home where I resided, sent various items through the mail, and made numerous phone calls that were 'harassing' in nature. Then Dan changed the locks on our house. I could no longer access my house so I ended up making a police report and filed charges against him. By April of 1998, I filed a civil action against him to gain access to our home and was awarded the keys to our house. Dan would then attempt many times to deny me access to my personal items through written notes and in family court motions.
In March of 1998 was the court hearing for child visitation and Dan (due to his abuse and mental illness) was awarded supervised visitation and was now able to see our children. Dan was not consistent in using his visitations rights, and that would continue to be this way until 2003. By February of 2003, of his own will free Dan stopped seeing our children. I documented this in court to ensure a record of his decision.
In August of 1998 at the age of 44 years, my divorce was finalised and I was now a single mom to two children. But the craziness of Dan's behavior would continue with numerous incidents of all kinds of harassments. He attempted to control me using our children with visitation issues, interfering with court orders, verbal attacks upon other family members, and slandering me at his church. I addressed these incidents by documenting them with the local police and in family court. He also would harass and control me in various ways regarding parenting issues with visitations via phone calls, letters, and emails; mainly using the courts by filing unfounded complaints, which the judge would dismiss. This continued until May of 2010.
I spent a total of 30 years of dealing with my abuser. No for the past 14 years, I have been abuse free! For that I am grateful. I have turned my domestic violence experiences into a positive force in advocating for the abused. I am associated with doing non-profit international advocacy work as a volunteer, with several different organizations, along with being a published poet and writer. Today I am finishing up my college education, at The Richard Stockton College of NJ, with my BA in Criminal Justice. Thus I am looking forward in working either at a non-profit or governmental agency doing advocacy work on the professional level.
Lela Albert, Egg Harbor Township, New Jersey, USA
Disclaimer: Albert v Albert, August 26, 1998, Final Divorce Settlement Family Court Division, Atlantic County Civil Court House, Atlantic City, NJ, and (Incidents of Domestic Violence documented )Egg Harbor Township Police Department, EHT, NJ.