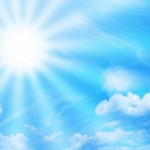 Post by Katie Rosenthal
Police in Turkey have added new measures to existing programs, to help to protect women from gender based violence. Violence against women not a new issue in the country, and sadly seems to be increasing in frequency and prominence. Earlier this year the parliamentary Human Rights Commission released a report revealing that domestic violence and violence against women have doubled in the last four years in Turkey. The scale of problem is conveyed by the statistic that between 2008 and 2011 Turkey saw 263,506 reported cases of domestic abuse and violence against women.
Efforts are being made to increase the safety of women and girls within the country. Police in Izmir, Turkey's third most populous city, launched a "Fight Against Domestic Violence" project in February 2011, led by a female police chief. The department reports that at least one woman every day asks for their help and protection against domestic violence.
As part of the program, over 700 women have been given 24 hour protection from violent husbands, partners and family members. During the 24 hour period guards accompany women and guard their homes, ensuring that they have time to arrange for their continuing safety. Some women have also been helped to permanently remove themselves from the reach of violent partners, under Turkey's new Law to Prevent Violence against Women and Protect Family Members. Under this law, male perpetrators of domestic violence can be ordered to leave their homes for up to six months.