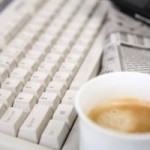 Welcome to the 48th edition of The Pixel Project's VAW e-News Digest! As usual, we bring you the latest and most relevant news related to violence against women and efforts at eradicating it from around the world.
In Afghanistan, Violence Against Women continues to make the headlines as Hanifa Safi, Women Affairs Chief in Afghanistan was killed on Friday, July 13th 2012, bringing in more concerns around the rights and status of women. Her assassination comes hot on the heels of a disturbing video capturing the execution of an Afghan woman by the Taliban after two of their men has a dispute over her. The video captured not just her execution by nine gunshots but also the male spectators cheering at her murder.
Meanwhile, in the U.S.A., comedian Daniel Tosh crossed the line recently during a skit in which he made jokes about rape. A young woman stood up in protest of the offensive jokes and in response, Tosh "joked" about how "funny" it would be if she were to be raped by "like five guys" right then. His jokes continued and the laughter in the club grew so loud that the young woman had to flee in fear. A Change.org petition was launched and garnered over 31,000 signatures (and rising) calling for Comedy Central to take him off-air.
Every contribution matters. If you have any news you'd like to share concerning violence against women, please email The Pixel Project at info@thepixelproject.net. If you prefer to receive up-to-the-minute news concerning violence against women, follow us on Twitter at http://twitter.com/thepixelproject.
It's time to stop violence against women. Together.
Warmest Regards – 
The Pixel Project Team
—————————————————————————————————-
General Violence Against Women News
Domestic Violence
Rape and Sexual Assault
Female Genital Mutilation
Honour Killing and Forced Marriage
Human Trafficking/ Sex Trafficking
Activism