As our first ever Valentine Against Violence campaign draws to a close (There is just 24 hours left to download our musical "Valentine", Firework), here's a super-quick interview with our featured artiste, Peter Hollens, who took 5 minutes out of his busy schedule to answer a few questions!
———————————————————————————————-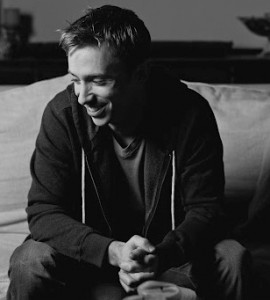 The Pixel Project (PP): Why did you decide join The Pixel Project and support the cause to end violence against women?
Peter Hollens (PH): I feel very strongly ABOUT supporting the Pixel Project. They are a fantastic organiSation and are fighting for a cause that I believe very strongly in.
PP: How did "Firework" come to be chosen as the campaign's musical "Valentine?
PH: Firework's lyrics are extremely positive and uplifting and it was just a perfect fit for the campaign.
PP: We see that you have done songs in benefit of other causes before – what inspires you, as a YouTube artiste, to use your music for charity/nonprofit work?
PH: Music is very powerful and needs to be used for redeeming work, to lift people's spirits and lift their souls. I would love nothing more than to help as many people as possible with my music.
PP: As a well-respected singer and musician in the a cappella and music communities, how and why do you think music can and should be an important part of awareness-raising and advocacy work?
PH: I think it's incredibly easy for musicians to back campaigns that they believe in and donate their time and energy to make a difference. If you can touch people with your music, and make the world better by sharing your music with people for a cause you have an obligation to do so. It gives artists yet another reason to make music and to be inspired!
PP: As a husband and a son, in what ways do you think men can help prevent, stop and end violence against women
PH: Just by speaking out and raising awareness.
—————————————————————————————————————————————————-
Inspired by Peter to help spread the love and non-violence this February?
Say NO to violence against women with a love song – Download our musical Valentine – an a cappella cover of Katy Perry's Firework by rising YouTube artiste, Peter Hollens – and share it with your beloved/friends/family.
Firework is available from 1 – 29 February 2012 for download worldwide (just click on the price link to download):
Proceeds from the sales of the song will go towards our Celebrity Male Role Model Pixel Revealcampaign in aid of the USA's National Coalition Against Domestic Violence and Malaysia's Women's Aid Organisation.