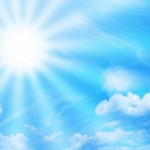 A major milestone in the campaign to end violence against women was reached this week in Pakistan. On 20th February Pakistan's Senate passed a bill making violence against women and children a criminal offence carrying imprisonment and fines. The Domestic Violence (Prevention and Protection) Bill had already been passed unanimously by Pakistan's lower lawmaking body, the National Assembly, over two years ago. It will officially come into effect once it is signed into legislation by Pakistan's President Asif Ali Zardari.
Human rights groups both in Pakistan and abroad have welcomed the change in law, noting that women in the country suffer severe discrimination, with domestic violence and "honour killings" representing significant problems. They also note that Pakistani women's rights are being increasingly threatened by spreading Islamist fundamentalism. Pakistan's advisor to the Chief Minister for Media, Sharmila Farooqui said that "there is a need to forget old customs against women in order to create a better environment for families and children. If a single woman is affected, then the whole family is affected. The present democratic government has realised its pledge to empower women and safeguard children's rights".
The new law classifies domestic violence as "acts of physical, sexual or mental assault, force, criminal intimidation, harassment, hurt, confinement and deprivation of economic or financial resources". Transgressors of the new law will face minimum penalties of six months imprisonment or a minimum fine of one hundred thousand rupees. This represents significant progress; previously police were powerless against perpetrators of domestic violence, as it was considered a domestic affair.