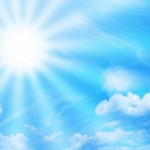 Technology is being used in India to raise awareness of violence against women. A recent survey highlighted the risks faced by women in India, in judging the country to be the fourth most dangerous in the world for women. India's ranking can partly be explained by high rates of female foeticide, human trafficking and infanticide.
The statistics shocked one enterprising individual in the small village of Palakkad, Kerala, and prompted him to start a new website trying to raise awareness and map the problem. P. Sheemer set up "Maps4Aid", which allows anyone to submit reports of violence against women through a variety of means, including SMS and email. The report is then recorded and posted to social networking sites. The project hopes to reinforce the idea that violence against women is a terrifying and everyday occurrence in the country, and lists reports according to date and location. Maps also document the reports. The site also provides related news stories, statistics and links to helplines.
Sheemer reports that "in the next phase we hope to map various organisations, police and law-keeping agencies on location basis, and forward these reports to the corresponding mapped body or personnel". The eventual aim is to take the project beyond documentation into intervention, by mapping the most dangerous streets and areas across India, and pressing authorities to provide extra security measures in these areas.