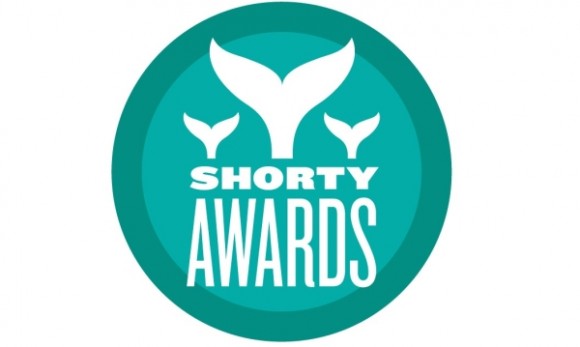 As a next-generation nonprofit social enterprise, The Pixel Project has made social media campaigning our core approach to raising awareness about Violence Against Women (VAW). While we run multiple blogging campaigns, discuss key news on Facebook, post on Tumblr, update LinkedIn and create animated PSAs for YouTube and Vimeo, our one signature social media programme is our Twitter Tag Team which is at the vanguard of awareness-raising about VAW on Twitter.
The Twitter Tag Team has now been around for 3 years and counting and this year, we finally feel that we have established ourselves enough in the Twitterverse to be nominated for a Shorty Award – the "Oscars" of the Twitter World.
So why should you vote for The Pixel Project (@PixelProject) as your choice in the #activism and/or #charity categories? Read on:
Why Vote For Us Reason 1: We are the only Twitter account in the world bringing the global audience a daily, dedicated VAW/DV helpline re-tweet session that covers over 30 countries and rising, with links to more comprehensive global resources.
Why Vote For Us Reason 2: We tweet the latest news, statistics and vital information about VAW 24 hours a day, 7 days a week, 365 days a year… and no, we don't stop for the holidays because the holidays are when incidents of VAW (specifically domestic violence, female genital mutilation and forced marriage) spike.
Why Vote For Us Reason 3: We are relentless optimistic despite the controversial nature of VAW – tweeting inspirational survivor and activist stories and positive quotes throughout the day to keep our followers' spirits up.
Why Vote For Us Reason 4: We are the only anti-VAW nonprofit on Twitter with our very own Twitter Tag Team. In fact, we probably are the only nonprofit Twitter account with a round-the-clock, follow-the-sun team of 10 people from 7 different time zones working together to raise awareness about VAW.
Why Vote For Us Reason 5: We produce evergreen and useful original blog articles and action lists about VAW and activism that we tweet out to galvanise and motivate the global audience to take action.
Why Vote For Us Reason 6: We are "push button" activism at its best – just retweeting our tweets means you're helping to raise awareness about VAW. So if you are pressed for time and unable to do more substantial advocacy or volunteering, we are the ideal people for you to follow!
Why Vote For Us Reason 7: Our informal Twitter Ambassador programme is a great way to micro-volunteer for the cause for Tweeps. Simply email us at info@thepixelproject.net to get on board and pledge to retweet at least 5 of our tweets daily. And that is it.
Why Vote For Us Reason 8: We are truly global in approach, raising awareness about VAW as a global human rights issue by taking care to tweet a mix of international news, statistics and information that show how widespread VAW is in cultures, communities and societies throughout the world. This is also reflected in our international team spread over 4 continents.
Why Vote For Us Reason 9: We are the go-to Twitter account for VAW news and information because we are relentlessly focused on the cause to end VAW instead of women's issues in general. Better yet: we cover ALL types of VAW instead of just narrowly focusing on one type of gender violence.
Why Vote For Us Reason 10: Because VAW has no place in our communities, cultures and societies yet it persists and affects 1 in 3 women and girls worldwide. A Shorty nomination for us is a vote to end VAW.
We hope you will nominate for us because voting for us is easy peasy – the good folks at Shorty explain it all here.
Ready to vote for us? Go to our Shorty Awards page here (http://shortyawards.com/PixelProject) to nominate us!
Nominations close on 17 February 2012, so what are you waiting for? Tweet up to say NO to VAW by nominating us and pushing the issue of VAW into the global spotlight via the Shorty Awards!
It's time to stop violence against women. Together.