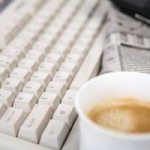 Welcome to the 47th edition of The Pixel Project's VAW e-News Digest! As usual, we bring you the latest and most relevant news related to violence against women and efforts at eradicating it from around the world.
United States President Barack Obama has declared January 2012 as National Slavery and Human Trafficking Prevention Month. "Human trafficking endangers the lives of millions of people around the world, and it is a crime that knows no borders," Obama has said in his full proclamation. In the United States and all over the world, the Obama administration is working closely with people, organizations and government entities that fight modern-day slavery.
The images of Sahar Gul's face had sparked anger in and outside Afghanistan in the past two weeks. On December 27, 2011, she was discovered imprisoned by the Baghlan Province Police in the cellar of her in-laws. Sahar Gul is only 15 years old and was forced into marriage, as many girls in the world are, seven months earlier. She was beaten, even had her fingernails pulled out, by her husband and in-laws for refusing to work as a prostitute.
Every contribution matters. If you have any news you'd like to share concerning violence against women, reach Karina at karina.tayag@gmail.com. If you prefer to receive up-to-the-minute news concerning violence against women, follow us on Twitter at http://twitter.com/thepixelproject.
It's time to stop violence against women. Together.
Regards,
The Pixel Project Team
———————————————————————————————————————————
General Violence Against Women News
Rights Group Gabriela Offering a Lifeline for Filipinas in Need
Violence Against Women Act Needed Now More Than Ever
From Dragon Tattoo to Congo: Combatting the Scourge of Violence Against Women
Turkey: Violence and Women Subject of New Movie
Countering Abuse of Indigenous Women
Sahar Gul's Story, A Clear Image of Women's Life in Afghanistan
West Dunbartonshire Project Helping to Reduce Abuse
Manipuri Women Take the Lead to Fight Injustice
Violence Against Women: Prevention, Protection and Empowerment in Haiti
U.N. to Probe Missing and Murdered Native Women
Domestic Violence
Abuse Survivor Finds Fulfillment in Giving
Domestic Violence Legal Aid Scheme to Stay-David Ford
Pakistan Fighting Domestic Violence
Ellen Pence, Battered Women's Movement Leader
Sharon Rice-Vaughan, Co-founder, Women's Advocates
Murder Of Manhattan Mother Sheds Light On Domestic Abuse Cases
Mirkarimi's Attorney Calls Domestic Violence Case 'Flimsy"
Heroic Dog Saves Woman from Abuser, Incites Change in Shelter Policy
Domestic Violence: It's Closer Than You Think
Family Violence Surge in Holiday Period
Rape
US Defines Rape to Count More People as Victims
Earl of Mansfield's Son Raped 16 Year Old After Spiking Her Ribena'
Teen Slang: Why The Word 'Rape' Should Never Be Used Casually
Rape Suspect Acquitted By Jury
Suspect in Rape Case Takes Stand
Odisha Rape: Victim to Be Shifted to AIIMS
Wrongly Accused Rape Convict Takes Case to Va. Supreme Court
Serial Killing Suspect Naso Says He Defines 'Rape' as Romance
Groped Teen Tells of Rape Fear
Movie Blog: Jolie's 'Blood And Honey' Bosnian War
Female Genital Mutilation
Kenyan Girls Sip Sweet Freedom After Escape of Early Marriages
The Deeply Rooted Parallels Between Female Genital Mutilation and Breast Implantation
Woman's Mission is to End Mutilation
Chief Sought for Aiding FGM
Gambia: FGM Campaign Gains Momentum in CRR
EU, Donor Agencies Funded NGO to Eradicate FGM in Gambia
In Seminar, PA. Graduates Help Asylum Seekers
The Nigerian Woman And Circumcision: An Act That Should Be Stopped
Circumcision Battle on Web
Demba and the Village of Keur Simbara
Human Trafficking
Calapan City Supports Anti-Human Trafficking Campaign
Google Donate $11.5 M to Fight Modern Slavery
Obama Declares Human Trafficking Prevention Month
California Cracks Down on Global Slave Labour
Breaking the Chains: Freedom's Success
The Kardashian Kollection Was Kreated In A Little Sweatshop Of Horrors [UPDATED]
Human Trafficking Continues To Rise Along San Diego-Tijuana Border
Envoy: Burma Weak on Human Trafficking
Your Daughter is the Most Popular New Drug on the Street
Chocolate's Child Slaves
Activism
Watch: Robin Wright Campaigns Against Conflict Minerals
East Bay Scientist Reduces Violence Against Darfuri Women Through Better Cooking Technology
Cool Kid Raises Domestic Violence Awareness
West African Musicians Gather in Dakar for Day of Reflection on FGC
Three Weeks' of Rape, 35 Years Later
George Clooney Soliciting on Behalf of Clinton Foundation
Preventing Domestic Violence Through the Power of Performance
U.S. University Students Work to Improve Campus Policy on Violence Against Women
Soma Intimates Is Committed to Empowering Women – One Bra at a Time
5 WAYS TO HELP END SLAVERY FOR THE NEW YEAR