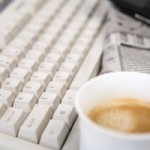 Welcome to the 31st edition of The Pixel Project's VAW e-News Digest! As usual, we bring you the latest and most relevant news related to violence against women and efforts at eradicating it from around the world.
Women are being blamed for the abuses that men bring on them. A six-minute video on a popular United States-based Web site had over 170,000 views on March 21, 2011. It depicted a Jamaican man beating a woman. There were interviews at the end of the video and they were mostly of men supporting the man. They said that the woman was provoking him.
In Cleveland, Texas, an 11 year-old girl who was gang-raped by 18 teenage boys has gotten no support from her community. Instead, the community responded that she asked for it because of her dress and appearance. This news story is now sparking debate all over the United States over rape culture in America.
Fortunately, national and local governments are taking action against violence against women. "The Manual for the Non-sexist Use of Language" is being distributed to government offices across Mexico.
Every contribution matters. If you have any news you'd like to share concerning violence against women, reach Karina at karina.tayag@gmail.com. If you prefer to receive up-to-the-minute news concerning violence against women, follow us on Twitter at http://twitter.com/thepixelproject.
It's time to stop violence against women. Together.
Regards,
The Pixel Project Team
———————————————————————————————————————————
General Violence Against Women News
North Tahoe Celebrated IWD with a Panel Discussion on the Education for Girls
Oppressors' Case
Invisible Women: Where is Half the World's Population?
Woman's Beating Goes Viral on Net
Mexico Advises Workers on Sexist Language

Women Being Abused by Advertisement Sector, Turkish PM Says
Afghanistan: Women Still Being Given as Compensation for Family Crimes
New Europe: Why France's Gender Code Makes Life Hard for Women
Domestic Violence
Royal LePage Shelter Foundation: $1.8 Million Raised in 2010 to Stop the Cycle of Family Violence
Fan Rage: How Home Team Losses Contribute to Domestic Violence
Fighting Back Against Domestic Violence
Pakistan: Victim of Domestic Violence Seeks Help
Domestic Violence Overflow
Stoke-on-Trent Domestic Violence Victims Praise New Short Film
Laws Protecting Women Bring Down Abuse Cases
FSU Creates On-line Training on Domestic Violence for Pastors
Rape
Rape Culture and How It Betrays Women
Libya Hotel Brawl After Rape Claim
Baby-Sitter, 74, Charged with Raping Child
Vacaville Teen Suspected in Rape and Stabbing Attack Will Be Tried as an Adult
Boys Admit Rape of Toddler
Support for Gang Rape Suspects?
New Hampshire Elected Official Charged with Kidnapping, Rape
Memphis Lawyer Charged with Rape of Client
Female Genital Mutilation
Malian NGO Launches Book on Dangers of Female Genital Mutilation
Female "Cut" Still Widespread
New Book on Issues Related to Female Circumcision
Cut is Banned, But Elders Urged Maasai Culture
UK: Female Circumcision Prevention Post Abolished by Government
Kenya: Parliament to Debate FGM Bill
Female Genital Mutilation: Who Has the Right to Name It a Crime?
Online Commentary: a Struggle in Detroit and Nairobi to Trust Outside Voices
Human Trafficking
Anti Human Trafficking Coordinator Starts Work in Wales
Sex Trafficking in Chicago: Cook County Sheriff's Dept. Helps Raise Awareness
Story of Hope Behind Sex Trafficking Statistics
Sweden: Why We Criminalised Purchase of Sex Trafficking
Threats Force Utah to Curtail Helping Trafficking Victims
Human Trafficking Victims Should Be Treated With Respect
Georgia: State Fights Sex Trade
Child Trafficking Cases Increases in the Valley
Activism
Helping to Change Attitudes About Violence Towards Women in Lebanon
In Solidarity with the Women of Ivory Coast
Women's March Demand Safe Shelter, Housing, Services
Inspirational Interviews: Aashika Damodar, Survivors Connect, Part One
State Dept Global Exchange Alumnae In Newsweek's '150 Women Who Shake The World'
FBI Honors Mom of Dru Sjodin for Her Advocacy Work
Men Put on High Heels in Syracuce, NY
Charity Aims to Halt Daughter Abortions