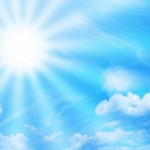 In her role as teacher at the Little Red School House & Elisabeth Irwin High School (LREI) in New York, Ileana Jiménez offers courses on feminism. In a recent post on her Feminist Teacher blog, Ms. Jiménez described the impact of her course on boys. Not only do boys learn about the discrimination suffered by others, they also learn a lot about masculinity and the way it is expressed in the society that surrounds them.
As an example of what she teaches, Ms. Jiménez describes a visit to her school by Emily May, co-founder of the anti-street harassment organisation Hollaback. After girls in the class shared their stories of street harassment, one boy reacted this way:
"It was during the session with Hollaback! that my eyes truly opened. The girls in my class started speaking about their past experiences with street harassment and the stories just didn't stop . . . I was shocked at the kinds of things that were happening to my classmates and I was more shocked as to how clueless I was during all of this . . . If these women have gone through traumatic experiences from which they had lasting memories, then most definitely women I know even more personally have gone through this type of harassment as well. It is scary to think that all of these things are going on without ever being called out. It's scary to think that a man can completely get away with making a woman feel uncomfortable or unsafe on the street or subway."
After taking part in the class, the boys took an active role in supporting the girls in their school as they spoke publicly to a New York City Council meeting about street harassment. The boys have also become comfortable speaking out about the importance of men being part of the feminist movement.
As Ms. Jiménez states at the close of the article: "[Boys] have taught me that it is crucial that we bring a feminist lens to not only high school classrooms but middle and elementary schools as well. My dream as a result? That whole generations of young women and men will never experience and/or perpetuate everything from street harassment to rape…" That is our dream too. The full article is available here.
If you have good news story that you would like us to feature, please email me at crystal@thepixelproject.net.