We are proud to announce that the remarkable Sir Roger Bannister, the first ever man to run a mile in under four minutes, thus paving the way for generations of runners to continue breaking speed records, has endorsed Global Walk a Mile in Her Shoes® Day!
Here's his message to all Walk-a-Milers:

We are thrilled that Sir Roger has so kindly signed his support for the Global Walk because of the obvious parallel: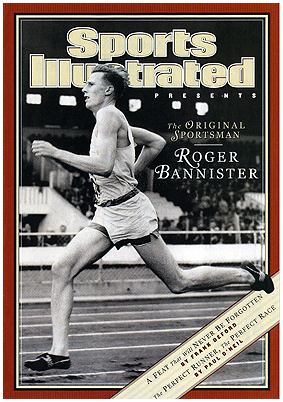 He ran the first ever sub-4-minute mile, paving the way for today's modern superstar athletes who routinely come in under 4 minutes.
The Walk-a-Miler will walk his first ever mile in heels t0 help pave the way for other men and boys to also get on board the cause to end violence against women.
For his achievement of the sub-4-minute mile, Sir Roger was the inaugural recipient of the Sports Illustrated 'Sportsman of the Year' award in January 1955 (1954 Sportsman of the Year).
Yet while Sir Roger was a gifted and groundbreaking athlete, he did not become trapped by success and always strove for excellence throughout his life. As he once said:
The man who can drive himself further once the effort gets painful is the man who will win."
And he lived his life true to his creed: He became a distinguished neurologist for forty years and considered some of the new procedures he introduced as more significant than his achievement of running the sub-4-minute mile. He was also Master of Pembroke College at Oxford University before he retired in 2001.
Sir Roger is an excellent male role model for men and boys worldwide and we hope that you will join him in supporting Global Walk a Mile in Her Shoes® Day which is the opportunity for the male role models in YOUR community to step up to help build a violence-free world for women and girls worldwide.
It's time to stop violence against women. Together.
Click the following link to learn more about Global Walk a Mile in Her Shoes® Day.