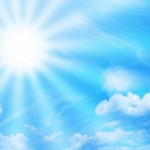 Female genital mutilation, also known as female circumcision and female genital cutting, is a form of violence against women. The Pixel Project has been working to raise awareness of the prevalence and danger of this practice. A recent news item from Mauritania described female genital mutilation and its impact on girls:
"Female genital mutilation involves the removing all or part of the external female genitalia, including the clitoris and labia. Often performed on girls anytime between birth and early teens, the procedure can cause severe bleeding. Some women go on to have difficulties with childbirth. Many have even died as a result of the procedure, which the World Health Organization has stated has no medical benefits."
We have some good news to report from Africa on this issue.
The practice of female genital mutilation or cutting is widespread in northern Ethiopia, but two districts recently made public declarations to abandon the practice, according to this news clip from UNICEF. And in Mauritania a fatwa (Islamic law) was signed to ban female genital mutilation.
It is a positive sign that government and influential community members were involved in these decisions to end the harmful practice of female genital cutting and we are very pleased to share these stories.
If you have good news story that you would like us to feature, please email me at crystal@thepixelproject.net.