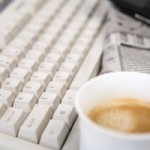 Welcome to the 28th edition of The Pixel Project's VAW e-News Digest! As usual, we bring you the latest and most relevant news related to violence against women and efforts at eradicating it from around the world.
The United Nations General Assembly has formed an organization to help accelerate its goals on gender violence and women empowerment. It is called UN Women and four former UN entities have been merged into it. These entities are Division for the Advancement (DAW), International Research and Training for the Advancement of Women (INSTRAW), Office of the Special Adviser on Gender Issues and Advancement of Women (OSAGI), and United Nations Development Fund for Women (UNIFEM).
Two movies about violence against women of note have been showing around the world. The first one is "Desert Flower," which is an autobiography of the supermodel-turned campaigner against female circumcision Waris Dirie. It follows her through her journey from her nomadic life in Somalia to the catwalks of the fashion capitals of the world.
The second one narrates the story of a German woman of Turkish descent's journey back to Berlin from Istanbul escaping a forced marriage. The film was produced by Austrian Feo Aladag, who is married to Turkish-born German filmmaker Züli Aladag. The English title is "When We Leave" and the German title is "Die Fremde."
Every contribution matters. If you have any news you'd like to share concerning violence against women, reach Karina at karina.tayag@gmail.com. If you prefer to receive up-to-the-minute news concerning violence against women, follow us on Twitter at http://twitter.com/thepixelproject.
It's time to stop violence against women. Together.
Regards,
The Pixel Project Team
———————————————————————————————————————————
General Violence Against Women News
Palestinian Cabinet Endorses First National Strategy to Combat Violence Against Women
Taliban Lifts Ban on Girls' Schools
Why Men Must Challenge Violence Against Women
U.N. Women Executive Director Bachelet Launches 100-Day 'Action Plan'
Dubai: Talk focuses on violence against kids and women
Palestine: Little Recourse for Victims of Gender-Based Violence
UN Study of Violence Against Women Touches Cherokee
Men and Violence: Risk Factor Vary
UN's New Women Organisation Needs "Fairy-Godmothers" to Make a Difference
Domestic Violence
Kuwait and UNHCR: Cooperation is Vital
Chris Brown Completes Domestic Violence Program
AP-CT–Domestic Violence-Conn,0121
Domestic Abuse Victim Ask judge for Leniency
Little Boy's 911 Call Gives Disturbing Look Into Domestic Violence
Domestic Violence Advocacy Group Feeds for Funds
Kentucky: Domestic Violence Survey Results Reported
Verizon, YWCA Works Against Domestic Violence
Rape
Biggest Date-Rape Drug Seizure in Canada
RESPECT Aims to Prevent

The House GOP's Plan to Redefine Rape
Thousands of Rape Kits Left Untested
Domestic Violence Rates in Canada Remain Stable
Police Chiefs Not to Condone Domestic Violence
Domestic Violence Survivor Counsels Officers on Better Protection for People Like Her
Demand Up, Funds Down for Domestic Violence Help
Honour Killing
Saima Bibi's Body Showed "Signs of Torture"
Feo Aladag Focuses Her Camera on Honour Killing
Mother-In-Law Jailed for Calling "Honour" Crime
Pregnant Girl Killed by Dad for Honour
The Court Insists Looking Out Window Not Worthy of Death
Mystery Shrouds Death of Honour Killing Victim's Relative
Honour Killing Case in Phoenix, Arizona
Editorial: No Safety in Shariah
Female Genital Mutilation
Two Districts in Northern Ethiopia Declare Ban on Female Cutting
Ethiopia: Pastoralist Battling FGM/C
Female Genital Mutilation Banned by Islamic Leaders in Mauritania
Movie Review: Desert Flower
27 Fula Communities Abandon Female Genital Mutilation
Fighting for Muslim Women: Ayaan Hirsi Ali's "Nomad"
Mackie Talks Female Genital Cutting
Ministry Calls for More Efforts to Ban HTPs in Somali State
Human Trafficking
Modern Day Slave Story Repeats Daily in South Florida
Two Arrested For Selling Off Minor Girl
University of Dayton Students Leading Fight Against Human Trafficking
Human Trafficking in North Texas
Human Trafficking Charges Filed in Hayward, CA
Human Trafficking Case Stands
State Demands Tougher Human Trafficking Laws
Calls for Tougher Human Trafficking Laws in Massachusetts
Activism
Inspirational Interviews: Holly Kearl
A Look at Global Activism: Stories from the US Peace Corps
City of Los Angeles Honours Encino Woman for Her Activism
Organization Honours Monterey Park Woman's Community Activism
New Assertive Women's Voices in Local Elections
Tunisian Women Rally For Rights
Muslim Women Learning About Empowerment
Sundance Film Takes Aim at US Gender Inequality