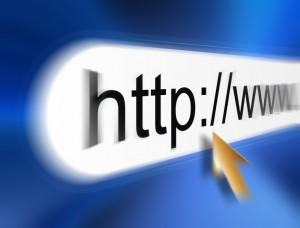 In the fight to end violence against women, we need to use every single tool at our disposal to push for change.
For decades, activists and nonprofits used time-honoured tactics ranging from marches to lobbying to advertising. The more media-savvy ones would write Op-Eds for publication, arrange for interviews and embed the media in their marches and protests. These activist activities are still very much alive and in many cases, still effective in raising awareness and funds for the cause.
Now, with Web 2.0 upon us in the form of the G&F (Google and Facebook) Era of interactive social media ranging from blogs to e-retailing to Twitter, it is easier and more important than ever for even the smallest nonprofit working to end violence against women. Amongst other advantages, it allows us to reach and engage with Generation Y and the younger 'uns who are now growing up as natives of the virtual space.
Perhaps more importantly: It is easier than ever for the (wo)man on the street to get involved with the cause. With internet access spreading faster than ever and the growing ubiquity of smartphones everywhere, there really isn't any excuse not to get involved with the cause.
After all, activism to raise awareness can even be boiled down to a single, simple click of a mouse now.
As our contribution to the 6th day of "16 Days of Activism" 2010, The Pixel Project presents 16 ideas for online campaigning for the next-generation activist with a computer/smartphone and internet connection who wishes to take the first step towards helping end violence against women:
Idea 1: The Status Donation. If you have a Facebook or LinkedIn account (or are a member of any other social media site that has the status update function), dedicate an hour or a day on a weekly or monthly basis to giving a shout-out to your favourite nonprofit working to end violence against women. Remember to include the link to their website!
Idea 2: The Badge of Pride. If your favourite nonprofit working to end violence against women has virtual buttons, badges, avatars and banners available, download one and donate your social media profile picture for an hour or a day on a weekly or monthly basis to help raise awareness about the issue.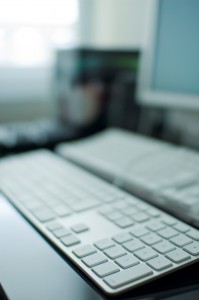 Idea 3: Theme Blogging. Do you have a blog? Consider devoting a post every week/month/quarter to commenting on the issue of violence against women based on any major news involving the issue.
Idea 4: Get Advertising: Do you have space for banner advertisements on your website or blog? Consider letting your favourite nonprofit put up banner advertisements there about their services be it battered women's shelters, rape crisis helplines or community programmes.
Idea 5: Get With The Carnival. Are you a prolific blogger with plenty of mutual blogrolling with a community of other bloggers? Get aware of all the special days and events linked to the cause such as International Women's Day, Domestic Violence Awareness Month, and International Day of Elimination of Violence Against Women and get your blogging community organised in a blog carnival where everybody writes a blog post on the issue and pools it into a virtual collection of essays.
Idea 6: Comment, Comment, Comment. Do you read the blogs of activists and nonprofits working to end violence against women? Have you ever left a comment? If you haven't, leave one the next time you read the blog both to speak up against violence against women as well as to send feedback to and share your ideas with the activists and nonprofits concerned. The more conversation there is, the better.
Idea 7: Tweet, Retweet. Are you on Twitter? Consider tweeting linked news about violence against women once a week/month. Not sure what to tweet? Keep your eyes open for relevant news tweets that comes through your Twitter stream and retweet it. Nonprofits such as The Pixel Project (@pixelproject) and news channel Twitter accounts are some of the best sources of tweets that raise awareness about the issue.
Idea 8: Follow The Leader. Consider adding some of your favourite nonprofits working to end violence against women to the list of Twitter folk that you follow. Many of them tweet news and views about violence against women and the state of the cause regularly.
Idea 9: Donate Online. Do you normally send your favourite nonprofit donations in the form of cheques? With an increasing number of nonprofits now accepting donations online, try donating online as many online donation programmes are also linked into the sponsors who can match your donation. Online donation also makes it easy for you to set up recurring small donations without having to pull out your chequebook repeatedly.
Idea 10: Get Educated… the Google Way. Set up news alerts courtesy of Google News to get the latest news about the issue to educate yourself about the state of the cause. Persuade your friends and family to do the same – it could make for some interesting and eye-opening conversation at the family dinner table.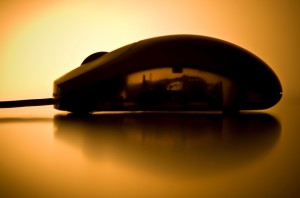 Idea 11: Get Supportive. Show your support by joining relevant Facebook pages and groups where activists, nonprofits and survivors come together to discuss solutions to violence against women. Join in the conversation in the comments boxes and discussion forums.
Idea 12: Sign that Petition. Everyone from the United Nations to individual activists now set up their petitions online where takes just two minutes to digitally sign your name to everything from stopping female genital mutilation to protesting the release of sexual predators. When you come across appeals for petitions, read the petition message and then add your name to it.
Idea 13: Fundraise online. While bake sales, charity dinners and other classic fundraising tactics will never go out of fashion, a very low-cost and low-hassle way of raising funds for your favourite nonprofit is via nonprofit community sites such as Ammado and Razoo. Start a fundraising project and get your friends and family to donate amounts as small as US$10.
Idea 14: Help Get It Viral. If a trusted nonprofit working to end violence against women sends you a message about a campaign and asks you to forward it in any way (email, Twitter, Facebook, blog), please share the news. All it takes is a couple of minutes to consider which of your friends may be interested and to click the 'send/post' button.
Idea 15: Donate Virtual Real Estate. Do you have far more server space than you need on your hosting plan? Consider donating that unused piece of virtual real estate to your local battered women's shelter or rape crisis centre to set up short-term campaign microsites.
Idea 16: YouTube It. If you have a webcam and a YouTube account, consider recording a personal message speaking out against violence against women and get all your friends and family to do the same. Another way of helping raise awareness is to 'favourite' videos about violence against women and the work that is being done to end this atrocity so all your fans and friends can see it.
So what are you waiting for? Time to get clicking!
It's time to stop violence against women. Together.
– Regina Yau, Founder and President, The Pixel Project