When it comes to the issue of Violence Against Women, we shy away from it because it is difficult to face the ugly side of humanity. It is painful to think of, much less see, the women and girls in our lives suffering from violence simply because they were born female.
Yet every cloud has its silver lining, every tunnel has a light at the end of it, and every seemingly hopeless case has its seeds of hope.
While our "Pledge for Pixels" campaign is the warm-up for our flagship fundraiser – The Celebrity Male Role Model Pixel Reveal campaign – that is set to launch in early 2011, we would like to take this opportunity to salute some of the bravest and most formidable women activists working to end violence against women around the world.
Many of these wonderful women have shown that it is possible to transform personal pain that came out of facing gender-based violence, into positive action to stop violence against women, empower themselves and to show other survivors that it is possible to move forward with dignity and happiness. They have refused to let bitterness and pain get the better of them, opting to stand up for themselves and for other women instead.
Others on this list may not have experienced gender-based violence inflicted on themselves but they have stepped up to do what is right: to speak up for women and girls who cannot do it for themselves, sometimes at great personal risk.
All this requires immense courage, generosity of spirit and a strong enduring heart.
Here are 16 of some of the most awesome women in the movement to end violence against women. We hope that they will inspire you as much they do The Pixel Project team:
Female Role Model 1: Anuradha Koirala – Nepal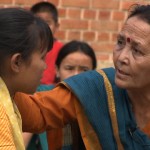 Anuradha Koirala, CNN Hero 2011 and human trafficking activist, founded Maiti Nepal, a nonprofit which saved more than 12,000 women and girls from sex trafficking and prostitution, when she escaped an abusive relationship that left her with three miscarriages. After the relationship ended, Koirala used a portion of her $100 monthly salary to start a small retail shop to employ and support displaced victims of sex trafficking and domestic violence. Maiti Nepal was her brainchild for giving voice, legal defense and rehabilitation to victims of sex trafficking. The group also takes in rape and domestic violence survivors, as well as abandoned children. "The hardest part for me is to see a girl dying or coming back with different diseases at an [age] when she should be out frolicking," Koirala said. "That's what fuels me to work harder."
Female Role Model 2: Betty Makoni – Zimbabwe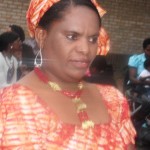 Betty Makoni is the founder of Girl Child Network Worldwide and a CNN Hero. As a survivor of child abuse and rape, Betty founded GCNW to educate and empower Zimbabwean girls. Her work has forced her to flee Zimbabwe for the United Kingdom where she continues to run Girl Child Network Worldwide, bringing her model of empowering girls from the ground up to numerous countries across the world. Betty's incredible story has been captured in a poignant documentary, Tapestries of Hope, by Michealene Risley. Betty said: "We focus on girls to transform them from being like a passive victim to the "masculine" qualities that we want because… it's all about standing tall. This is what we teach boys: a man is strong. We can say to the girls the same: a girl is strong"
Female Role Model 3: 'Bibi' Ayesha – Afghanistan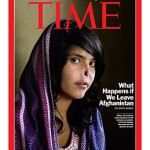 18-year-old 'Bibi' Ayesha had her ears and nose chopped off by her abusive husband and was brought to the United States to undergo facial reconstruction surgery. While in the United States, she bravely shared her pre-surgery face with the world by going on the cover of Time magazine. Aisha's portrait is a powerful and visual Teachable Moment that inspires and galvanises all of us to work towards eliminating violence against women wherever we are in the world and with whatever skills and tools we have at hand.
Female Role Model 4: Brenda Isabel – Kenya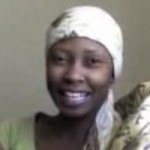 Brenda Isabel, a young Kenyan survivor of sexual violence, turns her personal tragedy into communal good by starting a centre to help other young Kenyan women house their dreams and is working to make it self-funding by starting a business to make eco-friendly sanitary pads. Brenda wants to help change things by empowering other young women like her with education and life skills. She recently launched her own programme called The Human Relations Trust. What an inspiration and a great example of being able to move beyond the pain and to turn pain into a force for good! To learn more about Brenda and her amazing initiative, you can watch a video about her work here.
Female Role Model 5: Esther Chavez Cano – Mexico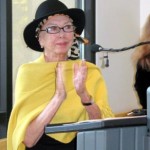 The late Esther Chavez Cano began her distinguished work against violence against women in Mexico after she retired as an accountant. Profoundly shocked by the lack of police attention to the brutal killings of the women of Cuidad Juarez, she founded the March 8 Organisation to bring together campaigners protesting at the violence perpetrated against women in the area. She collected articles on the murders from local papers for several years, and distilled the reports into facts and figures that could be used to hound the police services and embarrass politicians. As her list of victims grew, so did her tenacity. In 1999 she opened the Casa Amiga shelter and rape crisis centre, which now helps thousands of women each year, free of charge.
Female Role Model 6: Holly Kearl – United States of America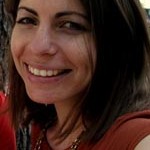 For ten years Holly Kearl has addressed gender-based violence and women's equity issues, starting with volunteer work at a local domestic violence shelter during her senior year of high school. Tired of strange men whistling and honking at her, calling out to her, following her, and grabbing her when she was alone in public, Holly wrote her master's thesis on gender-based street harassment and how women were using online websites to combat it. In 2008 she founded an anti-street harassment website and blog and began working on an anti-street harassment book. In Aug. 2010, her book came out and it is available online: Stop Street Harassment: Making Public Places Safe and Welcoming for Women
Female Role Model 7: Iana Matei – Romania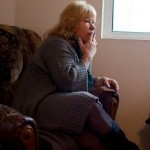 Iana Matei is Romania's leading advocate and activist for the end of the sex-trafficking of girls and women. Until a few years ago, Ms. Matei's shelter here was the only one in Romania for victims of traffickers, though the country has been a center for the trade in young girls for decades. In 1990, as Romania was emerging from Communism, she participated in daily street protests and eventually fled to and resettled in Australia where she earned a degree in psychology and worked with street children. In 1998, she moved back to Romania where she began working with street children and eventually rescuing underaged girls from prostitution and sex trafficking under dangerous conditions.
Female Role Model 8: Julia Lalla-Maharajh – United Kingdom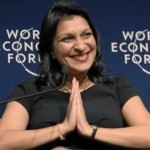 Julia Lalla-Maharajh, founder of the Orchid Project, was volunteering in Ethiopia when she came across the scale and extent of female genital cutting there. She was determined to do something about this. When she returned to London she volunteered with FORWARD to discover more about organisations working in this field. She was able to appear on the Plinth in Trafalgar Square spending her hour raising awareness about FGC, putting on and taking off 40 t-shirts to represent countries where FGC is practised and cutting the petals of 40 red roses. Following this, she entered the YouTube/World Economic Forum competition, the Davos Debates. In a global vote, she won and went to Davos, to hold a dedicated debate with the head of UNICEF, Amnesty International and the UN Foundation.
Female Role Model 9: Kathleen Schmidt – United States of America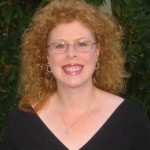 Kathleen Schmidt survived a childhood and brutal first marriage full of abuse to go on to a happy second marriage and a full life dedicated to helping others. Kathleen tells her story in the book, Escaping The Glass Cage as a way of sharing her strength and experience with others to show them that there is hope. She is also the founder of Project Empowerment, a weekly Blogtalkradio show where she interviews experts, survivors and leaders in the movement to end violence against women and domestic violence about their work and solutions to this seemingly intractable problem.
Female Role Model 10: Layli Miller-Muro – United States of America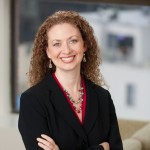 Layli Miller-Muro is the Executive Director of the Tahirih Justice Center, a non-profit organization dedicated to protecting women from human rights abuses through the provision of legal aid and public policy advocacy. Miller-Muro founded the organization in 1997 following her involvement in Matter of Kasinga, a high-profile case that set national precedent and revolutionized asylum law in the United States. Fauziya Kassindja, a 17-year-old girl who had fled Togo in fear of a forced polygamous marriage and a tribal practice known as female genital mutilation, was granted asylum in 1996 by the US Board of Immigration Appeals. This decision opened the door to gender-based persecution as grounds for asylum.
Female Role Model 11: Lisa Shannon – United States of America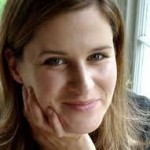 Lisa Shannon founded the first national grassroots effort to raise awareness and funds for women in the DR Congo through her project Run for Congo Women. They have sponsored more than a thousand war-affected Congolese women through Women for Women International. These women are raising more than 5000 children. She traveled solo into Eastern Congo's South Kivu province for five and half weeks in January- February 2007, and again in May 2008. Prior to Lisa's travels through Congo, was named a "2006 Hero of Running" by Runner's World Magazine and O, The Oprah Magazine wrote, "Lisa Shannon read our report—and started a movement." Lisa presently serves as an ambassador for Women for Women International.
Female Role Model 12: Olivia Klaus – United States of America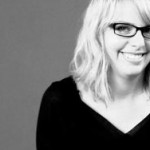 Filmmaker Olivia Klaus spent nine years creating "Sin by Silence,"a documentary on women in the United States sentenced to prison for killing their abusive partners. Klaus volunteered to work with the group Convicted Women Against Abuse (CWAA)—the subject of the film—after a friend in an abusive relationship turned to her for help. She named her film after something Abraham Lincoln once said, "To sin by silence when we should protest makes cowards of men." She said: "This is my way of protesting and breaking the silence." Klaus believes that anyone can get involved with stopping violence against women – from being there for a friend to volunteering for a shelter to protesting for legislation.
Female Role Model 13: Rana Husseini – Jordan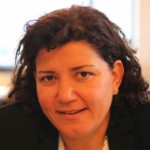 As a Jordanian woman journalist writing for The Jordan Times, Rana Husseini focused on social issues with a special emphasis on violence against women, as well as the brutal crimes that are committed against Jordanian women in the name of family honour. Her coverage of and dedication to ending this unjustified practice against women helped raise national awareness on a topic that is traditionally considered taboo. Until The Jordan Times began reporting on so-called crimes of honour, the local press shied away from addressing the issue. The government responded by introducing legal changes that suggest tougher punishments for perpetrators of such crimes.
Female Role Model 14: Roya Shams – Afghanistan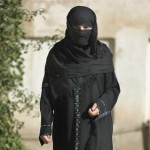 Roya Shams is a 16-year-old Afghan girl who walks to school every day to get her education, regardless of threats of violence from her neighbours and community. Roya is not only determined to learn and to finish high school, but she intends to go on to university and get a degree. She then plans to stick her neck out even further: in a country where a woman is easily cut down for having the nerve to speak up, the burning ambition of Roya's young life is to become a politician. "We have to study," she insists. "We have to show them the way."
Female Role Model 15: Sunitha Krishnan – India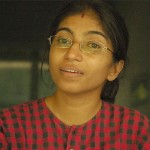 Dr. Sunitha Krishnan, born in 1969, is an Indian social activist, a gang rape survivor and Chief Functionary and co-founder of Prajwala, an institution that assists trafficked women and girls in finding shelter. The organization also helps pay for the education of five thousand children infected with HIV/AIDS in Hyderabad. Prajwala's "second-generation" prevention program operates in 17 transition centers and has served thousands of children of prostituted mothers. Prajwala's strategy is to remove women from brothels by giving their children educational and career opportunities. Krishnan and her staff train survivors in carpentry, welding, printing, masonry and housekeeping.
Female Role Model 16: Waris Dirie – Somalia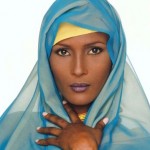 Waris Dirie is a Somali model, author, actress and human rights activist working to end female genital mutilation (FGM). Waris underwent FGM as a child and at the age of thirteen, she fled her family to escape an arranged marriage to a much older man. In 1997, Waris left her modeling career to focus on her work against FGM and was appointed UN Special Ambassador for the Elimination of FGM. In 2002, she founded the Waris Dirie Foundation in Vienna, Austria, an organization aimed at raising awareness regarding the dangers surrounding FGM. In January 2009, the PPR Foundation for Women's Dignity and Rights', was jointly founded by Waris and French tycoon François-Henri Pinault (CEO of PPR) and his wife, actress Salma Hayek. Waris has also started the Desert Dawn Foundation, which raises money for schools and clinics in her native Somalia.
– Regina Yau, Founder and President – The Pixel Project