Women leaders from 12 Arab states to host CSW event on Beijing+15, CEDAW and MDGs on March 3rd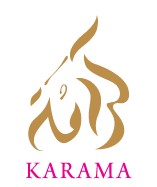 Karama is coming in force to the UN in March 2010 with a delegation of 32 women leaders and activists from 12 different Arab states to attend the annual session of the Commission on the Status of Women. The scope reflects the collective analysis the delegates are presenting in the Regional NGO Shadow Report on Beijing+15, assessing the fulfillment of commitments made by Arab governments 15 years ago at the UN World Conference on Women in 1995. This is Karama's largest delegation ever of Arab women to attend CSW, and it is led by the expertise of Dr. Hoda Badran of Egypt, who was the Arab Regional Coordinator for NGO Preparation for the NGO Forum on Women in 1995, and Dr. Haifa Abou Ghazaleh, who was the Arab Region Focal Point for the United Nations for the NGO Forum on Women in 1995 and is now a Senator to the Upper House in Jordan.
The centerpiece of our week at CSW 54 will be Karama's daylong conference "Leveraging Arab Women's Power" on Wednesday March 3 at the UN Plaza Millennium Hotel (Riverview Room). Between 9:00 – 5 pm, we will host four separate sessions featuring prominent Arab women leaders from the League of Arab States, ESCWA, UNDP, UNESCO, the Jordanian Senate, and some of the most effective NGO activists of the Arab women's movement, addressing the following topics:
• Progress and Challenges Implementing Beijing in the Arab States
• Using CEDAW to Accelerate Achieving the Millennium Development Goals (MDGs) in the Arab Region
• Remaining Challenges to Meet MDG3 in the Arab States Today
• The Way Forward: Accelerating the MDGs, CEDAW, Resolution 1325, and Beijing PFA in the Arab States
We ask you to join us on March 3 to learn the results of our regional analysis with regards to fulfillment of CEDAW, Beijing+15 and the MDGs and to discuss recommendations for future advocacy in the region. With the diversity of our delegation and the milestones being reached in human rights commitments, this year represents a pivotal and historic opportunity to galvanize momentum toward realization of our goals in meeting international standards of equality, justice and dignity.