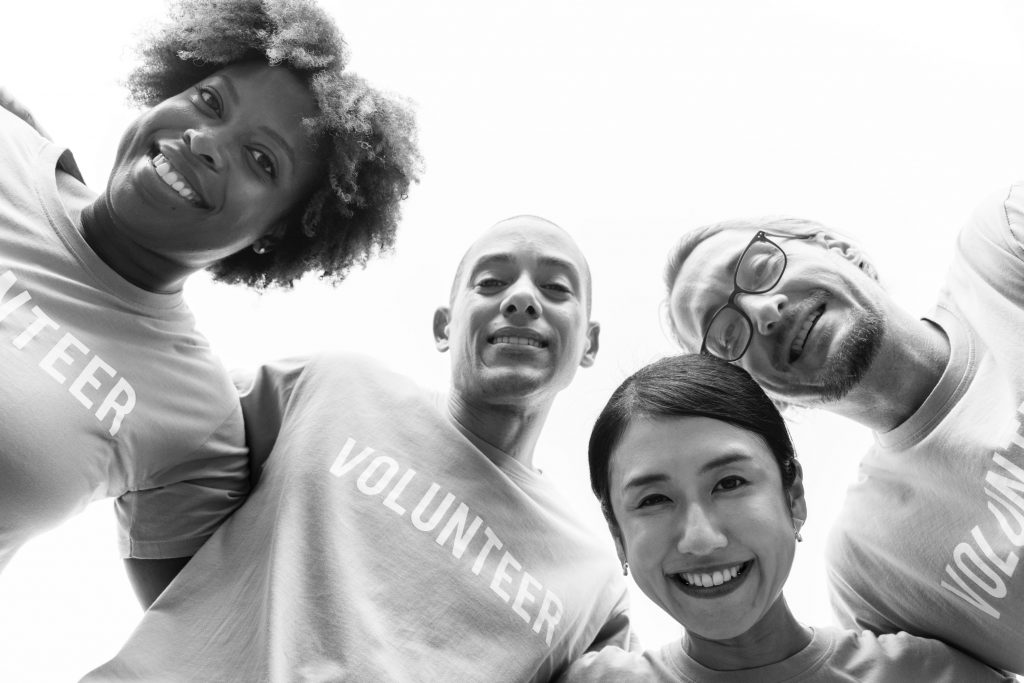 Who we are looking for…
Professionals who wish to donate their professional skills and work/share their contacts/networks to help the cause to prevent, stop and end Violence Against Women (VAW).
Professionals in between jobs who wish to keep their professional skills sharp.
Anyone who wishes to stretch themselves and acquire new skills while using their current skills for the cause.
College and Graduate students who wish to participate in our campaigns for the cause.
Graduate students in business schools who would like to participate in our campaigns as part of their coursework.
Above all – you must be truly interested in the cause to prevent, stop and end violence against women.
You might be a Pixel Project volunteer if…
You have a passion for and/or commitment to the Violence Against Women cause.
You can spare 5 or more hours a week on average working on our campaigns.
You are comfortable working as part of a virtual global team including:

Being comfortable using Skype and Google Hangouts
Being comfortable with conference calls
Being comfortable and active in participating in group email discussions
Being comfortable working with social media.

You have your own computer and own internet subscription to which you have regular access.
You are able to stick to deadlines (but don't worry – we normally work with our volunteers' schedules to establish their comfort-level lead times).
A few points to keep in mind when volunteering with us…
Point 1: Honour Your Promises. Be realistic about what you can or cannot offer us and be clear about it to manage expectations. The worst thing you can do is overpromise and then go AWOL, leaving us, fellow activists, victims and survivors dangling when they need your help the most. In the case of the cause to end violence against women, the stakes are higher than most because resources that don't appear may cost someone her life.
Point 2: Look at your skills and find a match. There are plenty of different roles and avenues where you can leverage your personal and professional skills to help the cause. We have certainly found that volunteers that work in roles that match their skills are happier in the long run.
Point 3: Be responsible. Volunteering is a commitment, especially with volunteer-only organisations such as ours. Only volunteer with us if you genuinely have time and energy to spare. Please do not suddenly disappear without notice or disregard deadlines as it will disrupt our efforts and is disrespectful to the efforts of your team mates.
Point 4: Be respectful. We are a diverse, apolitical and non-religious organisation with volunteers, collaborators, and partners from different walks of life and a wide range of cultures working together. Our team is like a close-knit family and we expect all team members to treat each other with respect including being punctual to meetings, peacefully resolving differences etc. Abusive/racist/sexist/bigoted behaviour and bringing in politics of any kind will not tolerated.
Frequently Asked Questions by Prospective Volunteers:
How big is The Pixel Project team?
We are currently a 25-person team and are taking on more volunteers as we go along.
Interested in joining us? We definitely could use more helping hands!
What is it like being part of The Pixel Project team?
We are a real virtual team which means that you'll be working with people you only know via email, chat and Google Hangouts unless there are several volunteers who happen to be in your area.
You'll usually be working on your own and to your convenience so long as it jives with the deadlines set.
Other than that, we're a good-natured team working for a common cause while laughing together in the face of adversity – all for the cause!
I live in [insert far-flung village nobody has ever heard of] – can I still join the team?
Yes you can – our team is a virtual team and our primary workspace and gathering space is online. Even our calls are all via Skype or Google Hangout!
So long as you have daily access to a reliable internet service, you'll be right at home with us.
After all, our Secretary is in Richmond, Virginia, USA, our graphic designer is in Sydney, Australia; our web designers are in Penang, Malaysia; our researchers are in the USA and Belgium, and our software engineering team is in London, UK.
Have internet (and a few hours per week), will volunteer – that's what we say!
Interested in joining us? We definitely could use more helping hands!

Why should I join The Pixel Project team?
Well, why not?
Virtually all of our team members and partners have come on board because they strongly believe that no woman should face violence, EVER.
In other words, we all strongly believe in the mission of this campaign and are our doing our bit to put our money where our mouth is.
Many of our team members have also come on board because they believe in the power of the internet and new technologies to change things and are committed to working together to take fund-and-awareness raising for the cause into the 21st century.
We are no longer just citizens of a particular country – the internet has made us all global citizens and with 1 in 3 women worldwide experiencing some form of gender-based violence in her lifetime, it's time to tackle the cause on a global scale.
How can I contribute to the team?
The first thing we would ask you is: "What do you think your strong points are?"
This is because we are big believers of matching people to the roles which best suit their skills and interests.
Otherwise, we would fit you into the one-size-fits-all Admin team where you'll help with virtually everything from research to drafting letters to making the calls to get the support we need.
For the complete list of roles and teams still available to join, check out our volunteer listings.
One very important thing we'd like all potential volunteers to note is that you must be very honest with the amount of time you can spare per week to work on the project.
This will help us accommodate your needs and synchronise it better with our needs.
So what do I get when I join The Pixel Project team?
You mean beside helping to save the lives of women around the world?
Kidding!
Here's what you'll get from The Pixel Project team experience:
For Professionals:
For those who are between jobs:

A great way to keep your skills sharp
Adds a global project to your resume/CV
Puts you in touch with a whole new network of people
Personal satisfaction from fighting for a cause

For those who are contributing your skills during evenings and weekends:

A great way to add new skills
Adds a global project to your resume/CV
Puts you in touch with a whole new network of people
Personal satisfaction from fighting for a cause
For High School, College and Graduate Students:
A great way to develop marketable skills to give you an edge in the tough job market.
Adds a global project to your resume/CV
Puts you in touch with a whole new network of people
Personal satisfaction from fighting for a cause
Is there anything I need to sign when joining?
All Pixel Project volunteers are required to sign our standard Non Disclosure Agreement as part of the on-boarding process. This is part of our confidentiality policy as we deal with a lot of sensitive and/or embargoed information.
So where do I sign up?
It's simple – email us using this form and we will get back to you as soon as possible.