Welcome to Part 1 of our January 2022 Inspirational Interview with Ashley Rumschlag, CEO and President of DomesticShelters.org in the United States.
Ashley Rumschlag joined the Theresa's Fund/DomesticShelters.org team in 2017 after over a decade in the hospitality industry. Her work for DomesticShelters.org includes helping launch the Purple Ribbon Awards, a variety of website enhancements, and building impactful partnerships. She is a trained domestic violence advocate, supporting victims and survivors who reach out to DomesticShelters.org. For Ashley, the best part of working with this organisation is the opportunity to solve problems that otherwise might not be solved for domestic violence survivors.
Part 2 of this interview will be published on 31 January, 2022.
Photos courtesy of DomesticShelters.org.
---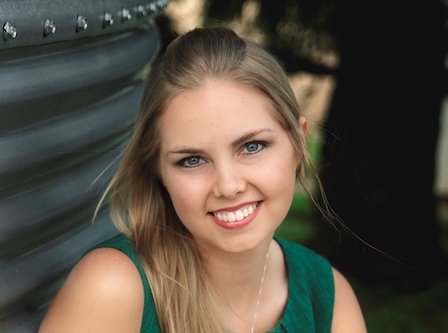 1.How and why did you join the movement to end violence against women (VAW) and how did you come to be the CEO of DomesticShelters.org?
I hadn't heard of DomesticShelters.org prior to 2017 when I joined the team. What appealed to me about the organisation was their innovative approach and the way they leaned on technology to solve a complex issue. As a lean organisation, everyone involved is asked to stretch themselves to get the job done. I've been fortunate to work with an amazing team of professionals that have allowed me to grow to take on new challenges within the organisation, most recently being named the CEO & President.
I never set out to join the movement to end violence against women, but once I started the work it was clear that this was a passion of mine. I had no idea just how many people were affected by abuse and the long-term impact on society; it really is a public health crisis that is largely downplayed. There is so much work to be done and I'm grateful to have a platform like DomesticShelters.org to create positive change for people affected by abuse.
2.DomesticShelters.org has come a long way since we spoke to your predecessor in 2017. Could you give us an overview of how DomesticShelters.org's services and programmes have changed over the years as well as the programmes and services currently offered by DomesticShelters.org?
We've grown so much over the last 5 years. Here are a few highlights:
Developed a successful webinar series that educates thousands of domestic violence professionals each year.
Launched an awards programme recognising heroes of the domestic violence movement called the Purple Ribbon Awards.
Expanded our partnerships to include NO MORE, RedRover, e-BodyGuard, VictimsVoice, and Academy of Forensic Nursing, to name a few.
Wish list program has taken off and is connecting more shelters and programmes with critically needed items. In 2021, $111,319.73 in items were donated and shipped directly to domestic violence programmes across the US.
Website passed the 15 million page views mark and we've seen traffic to the site increase sharply in the second half of 2021.
3.What are some of the particular challenges that DomesticShelters.org has faced – and continues to face – when tackling VAW in the U.S.?
When we first launched DomesticShelters.org in 2014, we were completely unknown. There was a lot of skepticism surrounding our motivations and intentions. We knew to build a quality resource we'd need to win the trust of domestic violence professionals. We stayed focused on proving our value to victims, survivors, and advocates through quality content and services and aligning ourselves with the leading voices in the field. Today we're widely recognised as one of the top non-profits serving domestic violence victims and survivors.
Another challenge is simply educating people outside the domestic violence field about the complexities of domestic violence. There are so many misconceptions about domestic violence and we work hard to break down falsehoods that exist.
4.Over the years, what sort of impact has DomesticShelters.org's work had on the anti-violence against women movement and domestic violence advocacy in the U.S.?
DomesticShelters.org has given hope to millions of people affected by abuse. Abusers use isolation to control their partners, leaving them confused and unsure what is happening to them. Having a safe, confidential place online to get answers to the tough questions and find local resources is crucial – and we have no doubt it's saving lives. Prior to the launch of DomesticShelters.org, the information was scattered and not always easy to find.
We strongly believe in collaboration and have worked hard to build strong relationships throughout the domestic violence field. We hope that we're setting an example to other organisations that the best way forward is together.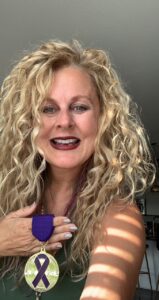 5.DomesticShelters.org is currently organising the 2022 Purple Ribbon Awards. Could you tell us about the awards?
The Purple Ribbon Awards are the first comprehensive programme honouring the countless heroes of the domestic violence movement – advocates, programmes, shelters, survivors, members of the community support system and beyond.
Working in the domestic violence field is hard work and takes a lot out of people. Being recognised helps to affirm that the work they're doing matters and that it's making a difference. It's also a way to inspire others to keep going and set the bar higher to encourage new and innovative ways to care for abuse victims and survivors.
The awards programme accepts entries January 1 through March 31st each year and is open to nominations from all over the world. Three Purple Ribbon medallions are given in each of more than 30 categories and all entries will be acknowledged with a certificate of recognition. Select entries will receive grants totaling up to $30,000 which will be announced during a virtual awards ceremony in September.
If someone is interested in submitting a nomination, they can visit PurpleRibbonAwards.org.