Welcome to part two of our June 2021 Inspirational Interview with Payzee Mahmod, a campaigner for IKWRO – Women's Rights Organisation. She is a survivor of female genital mutilation (FGM) and child marriage, who lost her sister Banaz in a tragic "honour" killing. A Kurdish immigrant raised in London, Payzee campaigns alongside IKWRO to tackle harmful practices. She has reached international audiences and has spoken widely on the need for changes to the laws surrounding child marriage and "honour" based abuse in her TEDX talk (watched nearly a million times, across radio, television and newspapers, including The Sunday Times and the BBC. Payzee campaigns for better education, training and legislation to finally make child marriage a crime.  Follow her on Instagram and Twitter.
In this part of the interview, Payzee discusses IKWRO's efforts to ban child marriage and virginity testing, as well as what boys and men can do to prevent violence against women and girls.
Part 1 of this interview was published on 27 June 2021.
Photos courtesy of Payzee Mahmod and IKWRO.
---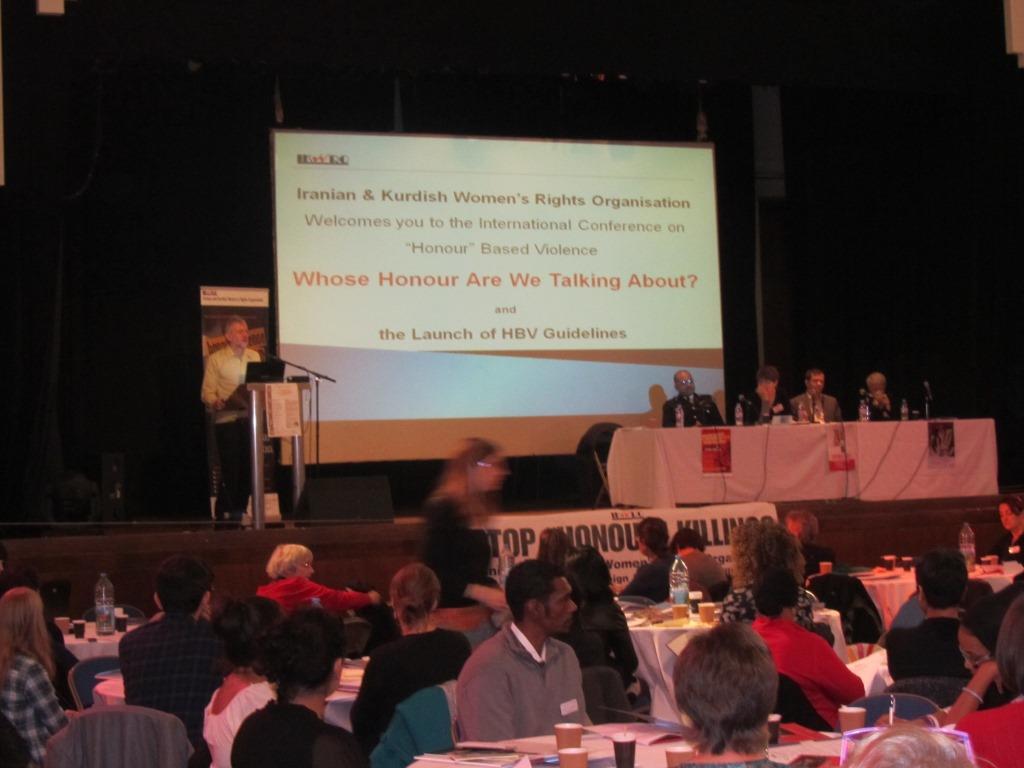 6. What would be your advice to individuals from conservative or traditionalist cultures who are looking for ways to stop violence against women (VAW) in their communities?
Ending VAW in any community requires a joint effort. Individuals must first know they are not to blame for any abuse they are subject to, and that everyone has the right to be safe.  It is important to remember that violence against women and girls (VAWG) not only affects women and girls but also negatively impacts the whole community. I advise individuals who want to make a change to reach out. Although they may feel alone, there is an inspiring network of change-makers here to support them.
7. What do you think men and boys can do to help end VAW?
Boys and men can, and should, play an important role in ending VAWG. Listening to and believing women and girls who share their experiences, is crucial to ensuring survivors have the space they need to heal. Boys and men need to learn to recognise and call out the signs of abuse, and holding one another accountable is an important way to show commitment to ending VAWG.
8. Tell us about IKWRO's plans for the future. What campaigns, programmes or projects will IKWRO be rolling out in the next five years?
IKWRO will continue to provide specialised services to women and girls, focussing on all forms of "honour"-based abuse including forced and child marriage and FGM as well as domestic abuse.
Additionally, we are co-chairs of the Safeguard Futures: Ban Child Marriage campaign to end child marriage in England and Wales and we have launched the Virginity Does Not Define Me campaign to tackle the harmful notion that virginity is a measure of a girl's or woman's worth and to ban virginity testing and hymenoplasty.
9. How can The Pixel Project's supporters engage with and support IKWRO's efforts to stop VAW?
You can join our mailing list and follow us on social media (@IKWRO) so that you are always up to date with our projects and can respond to our campaign calls for action and help our messages reach as far and wide as possible.
You can also donate to support our specialised services such as our advice and counseling and our refuge (via our website).
10. In your considered opinion, how can we end violence against women for good?
I believe this is something that requires every member of society to play a role in to achieve. It isn't enough to rely on one area of society to do the work. Specialised services like IKWRO are crucial for women and girls. However, we also need schools, healthcare providers, the police, and all agencies to be aware of these issues, to understand how to prevent and tackle them and ultimately ensure support is always available for those at risk. This is why IKWRO trains professionals on spotting signs of abuse and best practice in prevention work and responses.
And for long-term change, education is key to challenge the roots of "honour"-based abuse and domestic abuse and ensure that all girls and women are truly valued and have their rights upheld.