Welcome to The Pixel Project's "30 For 30″ Father's Day Campaign 2018! In honour of Father's Day, we created this campaign:
To acknowledge the vital role dads play in families, cultures and communities worldwide.
To showcase men from different walks of life who are fabulous positive non-violent and non-sexist male role models.
To provide dads worldwide a positive platform to share ideas about stopping sexism, misogyny, and violence against women and girls.
This is our 6th annual 30 For 30 campaign and through it we will be publishing interviews with dads from across the world throughout the month of June.
Our twelfth "30 For 30″ 2018 Dad is Jayaprashanth Ramesan from Australia and Malaysia.
__________________________________________________________________________________________
The Dad Bio
My name is Jayaprashanth Ramesan, people call me JP. I moved to South Australia in the early 2000s and fell in love with simplicity of Adelaide. I graduated from the University of Adelaide in Mechanical Engineering and Finance since my mother was not too excited on the idea of me becoming a race car driver! While in university, I fell in love with green energy, sustainability and waste management. I worked in that industry for almost 8 years and now find myself in the crossroads of running a business and doing meaningful things for humanity and the planet. I am now learning how to do both of this sustainably so I can teach my daughter how to be right and fair.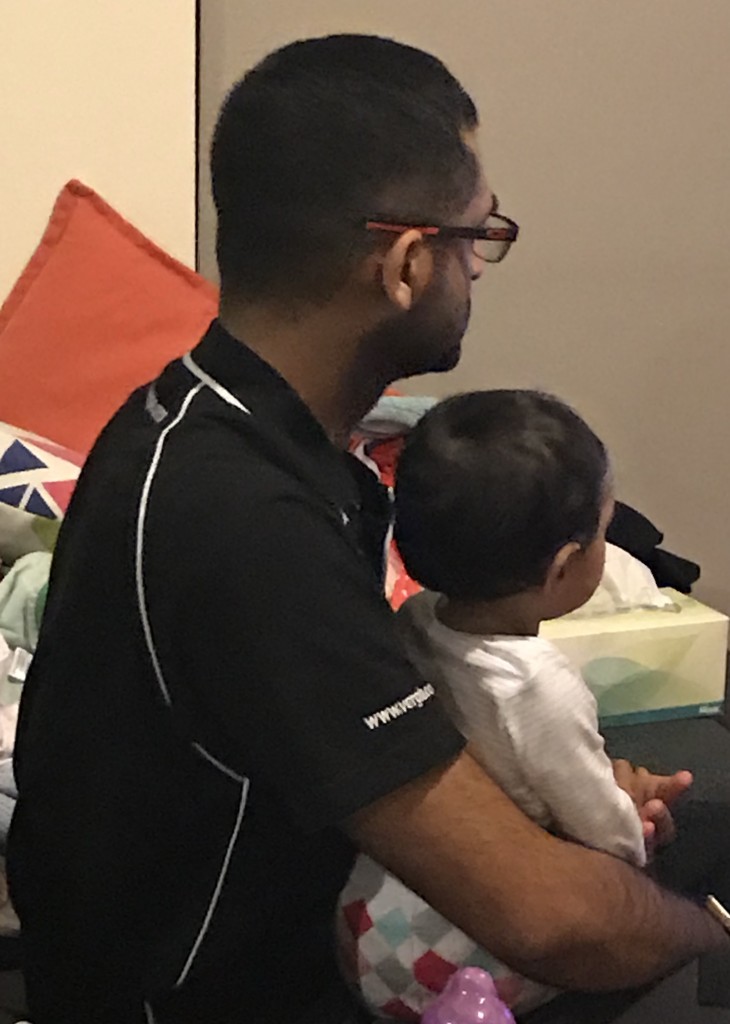 1. What is the best thing about being a dad?
The best thing about being a dad is about watching your children grow, emotionally, mentally and physically as they pass through each stage of growth. This allows me to share more things with my child that she can understand, learn and implement. This does not always mean they will know how to differentiate the bad from the good very easily too but that's the other best thing about being a dad, being prepared for the worst too.
2. A dad is usually the first male role model in a person's life and fathers do have a significant impact on their sons' attitude towards women and girls. How has your father (or father figure) influenced the way you see and treat women and girls?
In my culture we have a matriarchal system where the oldest woman is the head of the family. So girls in the family have to be educated and treated the same as boys. Since I never had sisters myself, my father used to treat all his nieces like a princess and tough at the same time.
On the flip side, he is being too soft with my daughter now!
3. Communities and activists worldwide are starting to recognise that violence against women is not a "women's issue" but a human rights issue and that men play a role in stopping the violence. How do you think fathers and other male role models can help get young men and boys to take an interest in and step up to help prevent and stop violence against women?
I believe that human rights include all combination and permutation of genders in a relationship. So I speak for all partners in any sort of marriage that they choose to bring up a daughter or son.
We need to firstly get them to understand that violence is wrong. Then we should gradually but carefully bring in history to show what was like in the past and quiz our children to of scenes that they see. Even in our day to day life. Breaking down a situation and discussing it with our children to understand what their thought processes are is very crucial.