Welcome to part one of our Inspirational Interview with Debbie Gross, founder and director of Tahel Crisis Center for Religious Women and Children in Jerusalem.
A trailblazer in the religious Jewish community in the areas of domestic violence and sexual abuse, Debbie has trained thousands of volunteers to help abuse survivors on the phone and in person, and developed educational programmes and safety protocols for schools and communities throughout the world. Debbie also has received various awards throughout her career, including the 2016 award from the Israeli Knesset for being a "Woman Changing the World." She is the proud mother of six children and the grandmother of 15.
Part two of Debbie's interview will be published on 25 September 2017.
All pictures courtesy of Debbie and the Tahel Crisis Center for Religious Women and Children.
---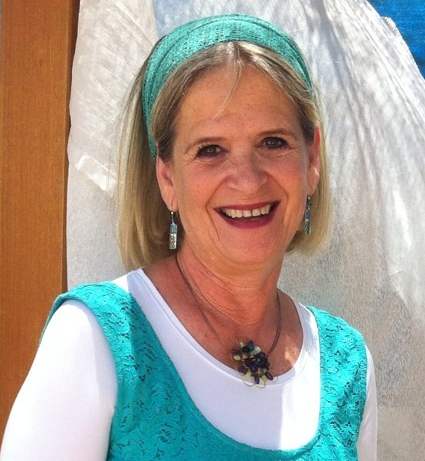 1. How and why did you join the movement to end violence against women?
When I was 16 years old, I was watching TV and I heard for the first time Helen Reddy sing "I am Woman." I was so moved that tears rolled down my face. In high school and college, I came across friends that had been sexually abused, and I felt so helpless. As I got older, it became important to me to join the movement against violence against women.
2. What inspired you to start the Tahel Crisis Center for Religious Women and Children (Tahel) in Jerusalem in 1993, and why did you choose to focus on providing assistance to religious women and children from ultra-orthodox and conservative religious communities?
I was a young mother with five small children, and I saw an ad in the paper that the Jerusalem Rape Crisis Center was looking for volunteers. I remembered cases of people I knew that had been raped, and I became a volunteer. After two years of volunteering, I realised that religious women were not calling the existing rape crisis centers in Israel.
In February 1992, there were a few cases of child sexual abuse in the orthodox community in Jerusalem where I lived at the time. A few mothers came to my kitchen to discuss how we can keep our children safe. This inspired me to set up Tahel to help women and children that have been abused. I always say that the best things come out of a woman's kitchen.
3. Can you tell us about Tahel's overall approach to assisting women from religious communities in these communities and how it has developed over the years?
Tahel provides emotional support to women who have been victimised or abused. We help the women realize that they are in no way guilty and that with help they can get over the trauma of the abuse. Much of our work involves making changes within the community itself through education.
4. Tahel started the first domestic violence hotline in Israel that is dedicated to helping religious domestic abuse victims and survivors. Could you tell us about the hotline?
The hotline is 24 hours a day and is manned by volunteers. Volunteers are trained to provide a listening ear to help the women understand that they are not alone.
The volunteers can also provide them with the necessary information to go to the authorities, social services and the police, and to move forward should they choose to seek therapy.
5. Tahel has worked with the police, local welfare and community leaders to change to outlook of religious communities toward reporting perpetrators and supporting victims. What sort of impact has this aspect of Tahel's work had on the attitudes of religious communities in Israel toward violence against women?
When Tahel first opened its doors in January of 1993, there was a strong belief throughout the Jewish religious community that sexual abuse and domestic violence do not exist in the religious world. As a result of Tahel's comprehensive work with rabbis and community leaders, today there is a strong awareness that violence against women does exist within religious communities, and there is more willingness to take action.