Welcome to part two of our Inspirational Interview with Christina Blackburn, Founder and Executive Director of The Speranza Human Compassion Project.
As part of her work with The Speranza Human Compassion Project, Christina works to raise awareness of domestic violence in her community through events and fundraisers. She also, through her leadership efforts, believes in mentoring the next generation of leaders in the cause area.
You can read the first part of Christina's interview here.
All pictures are courtesy of Christina Blackburn and The Speranza Human Compassion Project. 
___________________________________________________________________________________________________________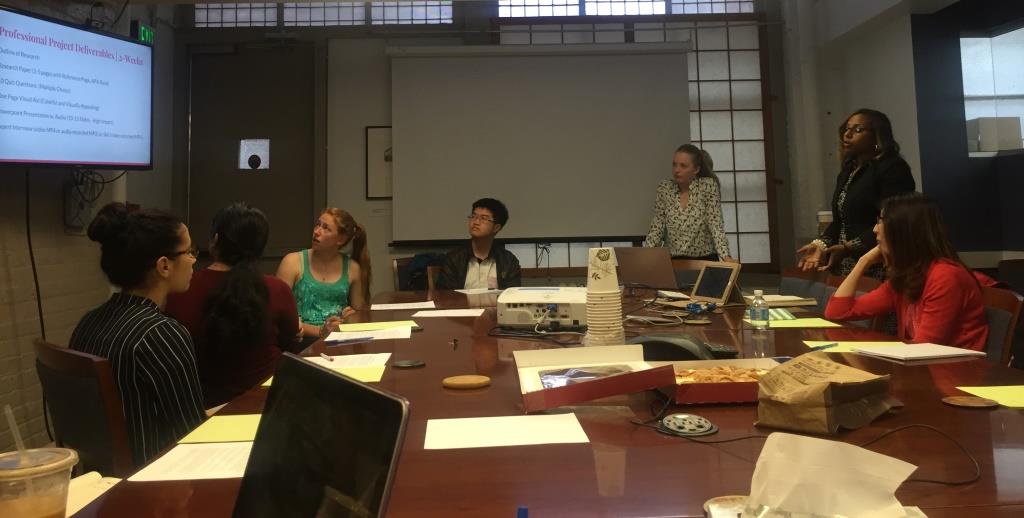 6. Could you tell us about the training programmes that SHCP provides for service providers?
Each provider requires a different level of training.  The last training we conducted on June 15, 2017 was for the Pennsylvania Psychological Association's 2017 Convention. At this training, we held a 2-hour workshop for Psychiatrists and Psychologists who wanted to learn more about domestic violence and the state of current responses in Philadelphia and Pennsylvania.
Another training we conducted last fall for the Emergency Room and Social Work teams at Penn Medicine's Perelman School of Medicine and the University of Pennsylvania Health System, we worked intensely on relationship building skills that are necessary to build trust with victims.
We also provide custom training. Agencies, communities or individuals can access us through our website to see the training we offer and request a customized programme for their agency or community group.
7. In addition to training service providers, does Speranza provide any direct services for domestic violence survivors and if so, what type of services?
Speranza does not provide direct services to victims. The Speranza Project focuses on training providers who work directly with survivors. We also engage in events in our community to provide awareness and education. People can engage with us at any of our events.
8. SHCP has produced a public service announcement (PSA) featuring a woman who suffering from domestic violence. Could you tell us about the inspiration behind the PSA and what your team hopes to achieve through the PSA?
With our Public Service Announcement (PSA), we hoped to confront some of the myths around domestic violence and to expose women and girls to what inappropriate behavior looks like. Throwing objects, being controlling, verbal violence, and causing injury to your person, are all unacceptable behaviors victims experience daily. Often, victims are unaware that what is happening to them is a crime and a violation of their basic human rights. The PSA is directed to the community to help raise compassion toward survivors and be able to identify what domestic violence looks like and it's impact.
9. How can The Pixel Project's supporters engage with and support SHCP?
We always seeks volunteers and supporters. Feel free to contact me anytime at Christina@speranzaproject.org. Also, Sara Greenfield, our Vice President on the Board of Directors is a resource to link volunteers to our services and may be contacted anytime at  Sara@speranzaproject.org. We check our email often and will respond within 24-hours.
10. In your considered opinion, how can we end violence against women for good?
We believe a strong ongoing creative public awareness campaign is needed to end violence against women. Also, continuous in-home dialog with children, teens, and young adults about appropriate relationship behavior. As long as we are silent, the problem will continue to worsen and the cycle of violence will persist in families for generation after generation.