This month's Inspirational Interview is with Yasi Safinya-Davies, Executive Director of SAVE
Dr. Yasi Safinya-Davies has been serving survivors of domestic violence and sexual assault since 2009. She completed her doctoral degree in Clinical Psychology from Alliant International University, California School of Professional Psychology. Her professional focus is specific to issues concerning women, the impacts of trauma, and severe/chronic psychological conditions. She began her endeavours with SAVE as a mental health consultant and partnering facilitator of SAVE's 40-hour Domestic Violence Advocate Certification Training. Most recently, Dr. Safinya-Davies directed SAVE's Clinical and Prevention Programmes, and in October 2015, was promoted to the role of Executive Director.
The second part of her interview will be published 1 August, 2016.
All pictures courtesy of Yasi Safinya-Davies and SAVE. ______________________________________________________________________________________________________________________________________________________________________
1. How and why did you join the movement to end violence against women?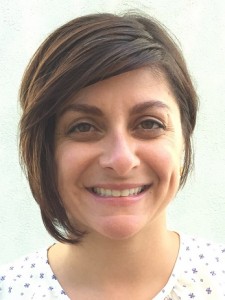 I was blessed to be raised in a family where girls were encouraged to have educational, personal, and professional aspirations. This foundation undoubtedly helped me to survive the violent relationship I experienced as an adolescent, impacted choices I made to broaden my appreciation for human diversity (like joining the Peace Corps), influenced my decision to seek and the focus of my doctoral degree, and ultimately led me to be a part of the movement to end violence against women and girls.
It was not until working with SAVE that I realised I was part of a movement. None of the work that I had done prior to SAVE claimed a stake in the movement. Looking back, so many of my intentions were rooted in issues related to women and girls. Now, my intentions are home.
2. You completed your doctoral degree in Clinical Psychology from Alliant International University, California School of Professional Psychology. How does your educational background help you better serve SAVE and help end violence against women?
For the first 50 years of this movement, the leaders who stood on the front lines were cautious about "professionalising" the work. This was likely attributable to the misuse of power and misogyny that are woven into the histories of such studies as psychology and medicine. In recent years, providers of domestic violence services have seen the benefits of collaborating with clinicians to provide more comprehensive support. My educational and professional intentions have been to understand conditions of profound psychological impairment, the complexities of trauma, and the psycho-social disparities experienced by women.
So many of the people we serve have experienced complex trauma (often times beginning in childhood), are burdened by multiple injustices, have cognitive disabilities as a result of physical violence, and have behavioural and emotional responses that may cause barriers in receiving support. I utilise this psychological lens when I support SAVE staff who are supporting survivors, develop and expand our services, and advocate in the community for survivors' rights. The domestic violence movement can only grow stronger as we extend our partnerships with other professionals and community leaders who can broaden our lens to further learn the numerous ways this problem impacts our communities and to collaborate so that we may develop more holistic solutions.
3. Since its founding 40 years ago, SAVE has focused on ending the "cycle of violence" while assisting survivors and their families. How does SAVE address it and why is this an important step in ending violence against women?
Domestic violence is a social justice issue; it is a public health issue; it is a human rights issue. Given the complexity of domestic violence, at SAVE our response includes a combination of community and individual intervention and prevention services—addressing the inequity, engaging the community, and helping the individual. When abuse has already occurred, we support survivors and their families by empowering them to rediscover their strengths, providing them with compassionate services, and offering them suitable resources.
To prevent abuse, we engage the community through outreach, youth empowerment, campaigns, events, training, presentations, and social media to educate people about the cycle of violence and to strengthen the voice of the movement.
4. SAVE produced and launched the Stronger Than You Think℠ PSA in recognition of National Teen Dating Violence Awareness and Prevention Month. What was your goal and what responses did you receive from this PSA?
Team Stronger Than You Think℠ (TeamSTYT℠) is a youth-based, community empowerment group moderated by SAVE since 2011. Supporting, educating, and facilitating the efforts of this committed group of young people is an example of how SAVE strives to end the cycle of violence. This year, the teens were eager to engage in a campaign to educate people about the appalling realities to teen dating violence and to make a call to action of community members to talk with young people about healthy relationships.
By utilising a PSA as their messaging platform, they were able to convey a story, provide a juxtaposed message of hope, provide data, and offer resources. The PSA was viewed in local cinema houses and continues to be on our website. The responses have been overwhelmingly positive. The teens have been approached by peers and SAVE has received several inquiries from community members who want to talk and learn more about realities and ways to prevent teen dating violence.
5. Teen dating violence is prevalent in today's society, though there is still very little awareness about it. What advice do you give to parents and guardians for recognizing signs of abuse and talking to their teens about it?
The step before intervention is prevention. While parents may have expectations of their teens to focus on academics and co-curricular activities, it is developmentally natural for teens to be socially focused. Parents and guardians who talk to and provide resources to teens can increase their likelihood of engaging in healthy relationships. Fear of seeking help from an adult significantly elevates the risks for a young person who is being abused by a dating partner.
Signs that may be of concern if your teen is dating include: withdrawal from friends; over-reaction to limitations of phone or social media use; immediate responses to texts, calls, messaging from the partner; intense mood shifts; excessive exhaustion; unexplained absences or tardiness; decline in grades; change in clothing style; injuries or bruises; the dating partner frequently showing up unexpectedly. Placing restrictions on the relationship can often backfire. Parents and caregivers can benefit from seeking support at SAVE. One of the most healing and empowering experiences an abused teen can have is the unconditional and hopeful support from family.