Welcome to the second part of our interview with Yasi Safinaya-Davies, Executive Director of SAVE.
All pictures courtesy of Yasi Safinaya-Davies and SAVE. The group picture includes Senator Bob Wieckowski of California, USA.
_________________________________________________________________________________________________________________________________________________________________________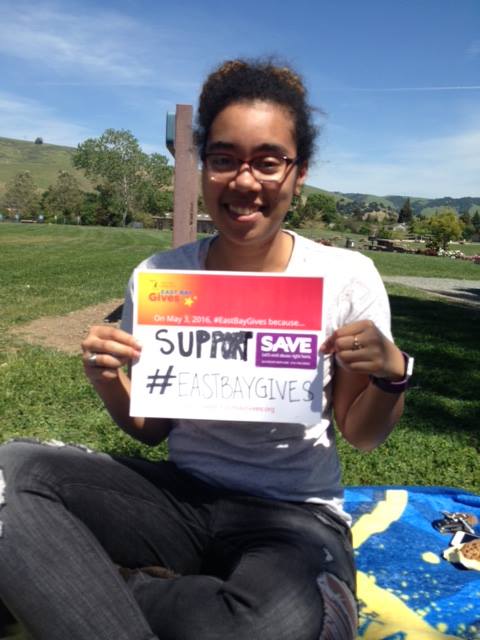 6. When you were awarded the 2016 Women of the Year award, Senator Bob Wieckowski specifically recognised your role in SAVE's Youth and Clinical programs. In your opinion, what has made SAVE's programmes unique and successful over the past 40 years?
Since 1976, there have been significant changes in the movement to end violence against women. SAVE has been an ever-adapting organisation that has endeavoured to embrace the inclusion of all survivors: people of colour; immigrant and undocumented individuals; LGBTQ; individuals with physical and cognitive disabilities; youth and elders; and men.
Honouring the complexity of the survivor narrative with compassion and patience, holding the survivor as central to the work, and adapting services to limit barriers and meet the needs of the people who come for support—these are the driving tenets that make SAVE extraordinary.
7. SAVE is active on social media through Pinterest, Facebook, Twitter and the Stronger than You Think hashtag (Team #STYT). Why is social outreach a priority for your organisation and how does this benefit your community?
Social media is how we are communicating today. It is how we share; it is how we get help; it is how we learn. These platforms allow SAVE to reach more survivors and community supporters. Given that individuals at greatest risk for partner abuse are between the ages of 12-24, and that people in this age range are active on social media, we need to engage in these formats to make our services more accessible.
As for the community, joining our social media campaigns allow supporters to share their voice within the movement, stay informed, be involved, and lift up our cause.
8. In 2014, you commented on the bravery of the women telling their stories through the #WhyIStayed Twitter hashtag, saying "There are mountains to climb to get to a place like that. There are so many psychological and social barriers." What are the barriers women face and how can we, as a community, help to lower those barriers?
Women are at greater risk of poverty, domestic and sexual violence, homelessness (with children), and being purchased for marriage or sex. They are disproportionately more likely to be single parents or to be caregivers of ailing/aging family members. Women and girls have less access to education, land ownership, and assets. Depression, anxiety, and eating disorders are more common for women and girls, and they are more likely to experience multiple psychiatric disorders.
As a community, we can mitigate these challenges by providing girls equal opportunities to education, by examining our permission of male dominance and aggression, by eliminating the purchasing of girls and women as commodities. We can keep score and publicise the equitable or inequitable practices toward women of corporations, education systems, politicians, and advertising agencies. We can make it safe to say, "I am a survivor." We can acknowledge that domestic violence affects all of us.
9. How can The Pixel Project's supporters engage with and support SAVE?
First and foremost, have the SAVE website (www.save-dv.org) and hotline number (510-794-6055) available to give to an individual who could benefit from our support. It could save a life!
We offer a 40-hour certification training for community members. Participants learn about the realities of domestic violence and thus become a part of the movement! By getting certified, you can become a volunteer in our Empowerment Center, Shelter, Hotline, and community outreach.
Each year, we hold several social and awareness raising events to strengthen our connections with the community, share what's new in the movement, and develop relationships with donors and stakeholders. This year we are celebrating 40 years of community service with a benefit gala, Night Fever, on Saturday October 22 at the Fremont Silicon Valley Marriot. Come and dance with us!
Another way to be involved is through social media. Join us on Facebook or Twitter and be a part of our conversations. And, of course, we are always grateful for financial support. Join the movement by becoming a donor!
10. In your considered opinion, how can we end violence against women for good?
To end violence, we first have to accept that aggression is used to obtain power—it is central to the solution. From birth, some people in our communities are told, directly or through societal messaging, they deserve to have power over others while others are told to accept their powerlessness. In order for women to be safe, we have to believe that women deserve to be treated with dignity, compassion, equity, respect.
We have to stop blaming women for how they dress, for being intoxicated, for being sexual beings, for not saying "no." Bringing elders and youth together to engage in this dialogue gives me the brightest sense of hope. Asking them—what would our societies look like if we believed everyone had equal value? What does "power over" versus "power with" mean? How are human beings benefiting from inequity? What does women's equality look like? These discussions can inspire a new set of solutions and opportunities to advocate for—to pave a path and create a future of peace.