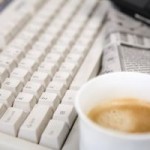 Welcome to the 118th edition of The Pixel Project's e-News Digest on Violence Against Women.
This month several countries have taken huge steps in denouncing and eliminating violence against women. Germany has broadened the definition of rap, Canada aims to fight cyber violence against women, Tanzania tightens laws against child marriage and Gambia has made child marriage a crime.
This month also saw attention drawn to honour killing in Pakistan as social media star Qandeel Baloch was murdered by her brother. In Afghanistan, a child bride was burned to death and a link between mass murderers and misogynistic violence has been identified in the United States. Despite the high profile of these events, they are not isolated and are part of the extent of violence against women around the world.
Women continue to seize headlines, claim the discourse about violence against women, and raise awareness. In Russia and Ukraine women are using social media to speak about sexual assault publicly, changing the climate of conservatism in the region.
Every contribution matters. If you have any news you'd like to share about violence against women, please email The Pixel Project at info@thepixelproject.net. If you prefer to receive up-to-the-minute news concerning violence against women, follow us on Twitter.
It's time to stop violence against women. Together.
Best regards,
The Pixel Project Team
---
General Violence Against Women
---
Domestic Violence
---
Rape and Sexual Assault
---
Sex Trafficking
---
Female Genital Mutilation
---
Forced Marriage and Honour Killing
---
Activism