Welcome to The Pixel Project's "30 For 30″ Father's Day Campaign 2016! In honour of Father's Day, we created this campaign:
To acknowledge the vital role dads play in families, cultures and communities worldwide.
To showcase men from different walks of life who are fabulous positive non-violent and non-sexist male role models.
To provide dads worldwide a positive platform to share ideas about stopping sexism, misogyny, and violence against women and girls.
This is our 5th annual 30 For 30 campaign and through it we will be publishing a short interview with a different Dad on each day of the month of June.
Our twenty ninth "30 For 30″ 2016 Dad is Evanson Njeru from Kenya.
__________________________________________________________________________________________
The Dad Bio
Evanson Njeru is a community social worker and human rights activist who grew up in the slopes of Mount Kenya. Although he struggled a lot as a village boy who didn't have many opportunities, he eventually attained a college education. Evanson is now the founder of Compassion CB – an organisation that advocates for the right of women and girls in Kenya through education and sustainable development, as well as anti-Female Genital Mutilation campaigns in villages and schools. He is the father of 2 boys.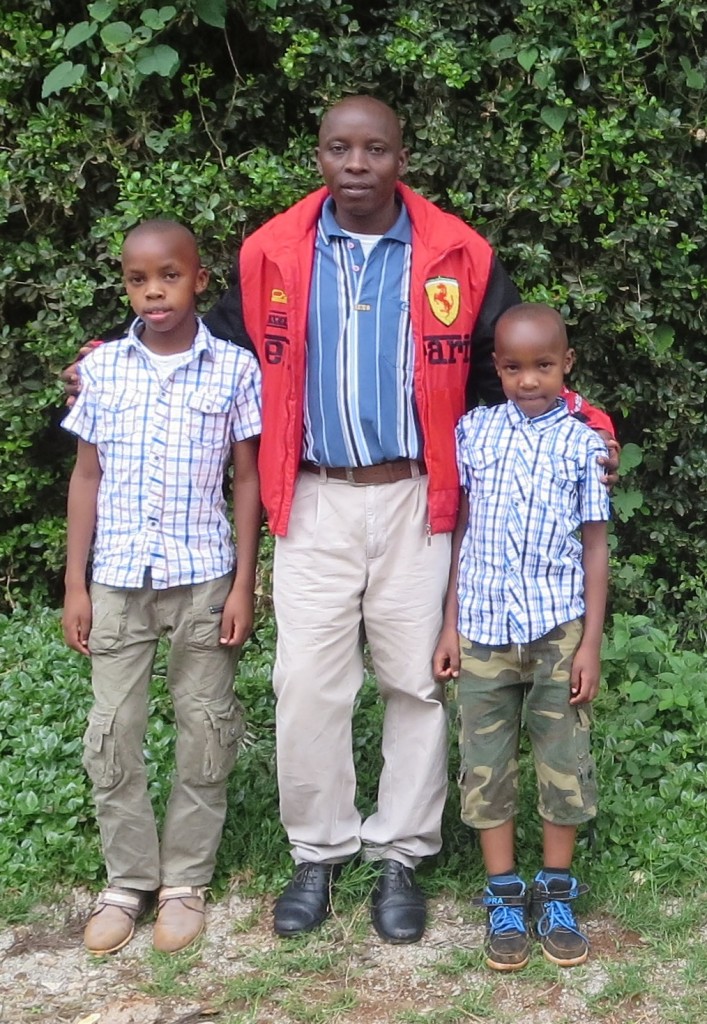 1. What is the best thing about being a dad?
The best thing being a dad is the joy to see that the family is living a good life. A dad feels at best when he is loved by his family.
2. A dad is usually the first male role model in a person's life and fathers do have a significant impact on their sons' attitude towards women and girls. How has your father influenced the way you see and treat women and girls?
My father was an alcoholic and as a young boy I saw my mother suffer from his behaviour and actions in one way or another.
Now and then my father would recognise the role of my mother in the family by addressing us children through our mother. However I often saw her yearning for positive attention from him which was erratic at best. I felt compassion for my mother because I felt she needed love and care from my dad.
I have always asked myself why my dad would neglect my mum and, after observing my mum's situation, have come to believe that women should be listened to and recognised anywhere and at any time.
3. Communities and activists worldwide are starting to recognise that violence against women is not a "women's issue" but a human rights issue and that men play a role in stopping the violence. How do you think fathers and other male role models can help get young men and boys to take an interest in and step up to help prevent and stop violence against women?
Fathers and other male role models must take up the challenge of being men fighting for the rights of women. Men could help come up with policies that promote rights for women and girls.
Young men and boys should be educated and made to understand that violence against women is a violation of human rights. They should also be made to understand some cultural beliefs undermine women and violate their rights.