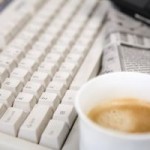 Welcome to the 117th edition of the VAW e-News Digest!
June 2016 has been a terrible month as far as global headlines that caught our attention are concerned. Incidences of violence against women seem to be continuously in the spotlight: the light sentence against the Stanford rapist sparked massive social media outrage, the video of a gang-rape that went viral in Brazil sparked strong reactions from Brazilians and Argentinians, and the horrific incidences of rape in Indonesia was followed by an announcement that rapists in the country would be punished by castration (a punishment that some experts have mentioned will not work).
Even incidents of violence that seem to be unconnected to gender are revealed to have links with violence against women: the terrible massacre of 49 people in the Orlando gay nightclub Pulse was committed by a perpetrator of domestic violence. Many believe that domestic violence is not taken seriously enough as an indication of future acts of aggression. The shooting of Jo Cox, an MP in the United Kingdom, although motivated by far-right nationalist sentiments in the UK, can also be taken as an indication of how women politicians are more likely to be on the receiving end of violent threats.
On the other hand, people around the world are becoming more outspoken on issues of violence against women. In Pakistan, where some religious figures have recommended forms of 'acceptable' domestic violence, women have protested via social media with the hashtag #TryBeatingMeLightly. In Canada, women are trying to use comedy as a space to reclaim their dignity as rape survivors and to reverse the convention of rape jokes being part of rape culture.
An interesting social science report that has also emerged this month is what is known by some as the Nordic paradox – countries with a high rate of equality between sexes and genders also witness a surprisingly high rate of domestic violence. Are women from these countries more likely to report cases of violence, or are there deeper cultural issues involved?
Every contribution matters. If you have any news you'd like to share about violence against women, please email The Pixel Project at info@thepixelproject.net. If you prefer to receive up-to-the-minute news concerning violence against women, follow us on Twitter.
It's time to stop violence against women. Together.
Best regards,
The Pixel Project Team
---
General Violence Against Women
---
Domestic Violence
---
Rape / Sexual Assault
---
Sex Trafficking
---
Female Genital Mutilation
---
Forced Marriage and Honour Killing
---
Activism