Welcome to The Pixel Project's "30 For 30″ Father's Day Campaign 2016! In honour of Father's Day, we created this campaign:
To acknowledge the vital role dads play in families, cultures and communities worldwide.
To showcase men from different walks of life who are fabulous positive non-violent and non-sexist male role models.
To provide dads worldwide a positive platform to share ideas about stopping sexism, misogyny, and violence against women and girls.
This is our 5th annual 30 For 30 campaign and through it we will be publishing a short interview with a different Dad on each day of the month of June.
Our tenth "30 For 30″ 2016 Dad is Travis Greenley from Canada.
__________________________________________________________________________________________
The Dad Bio
I am currently a proud father to an 11 year old daughter. It was during the first couple years of my daughter's life that I was inspired to join Family Transition Place (FTP), which is the organisation in my community trying to promote gender equality and stop violence against women and girls. I helped start and volunteer on a men's engagement committee (MENtors). I am also a Youth Educator with FTP. I travel to schools to promote, role model for and teach youth about healthy and unhealthy relationships and all its related topics (stereotypes, empathy, discrimination, self-esteem).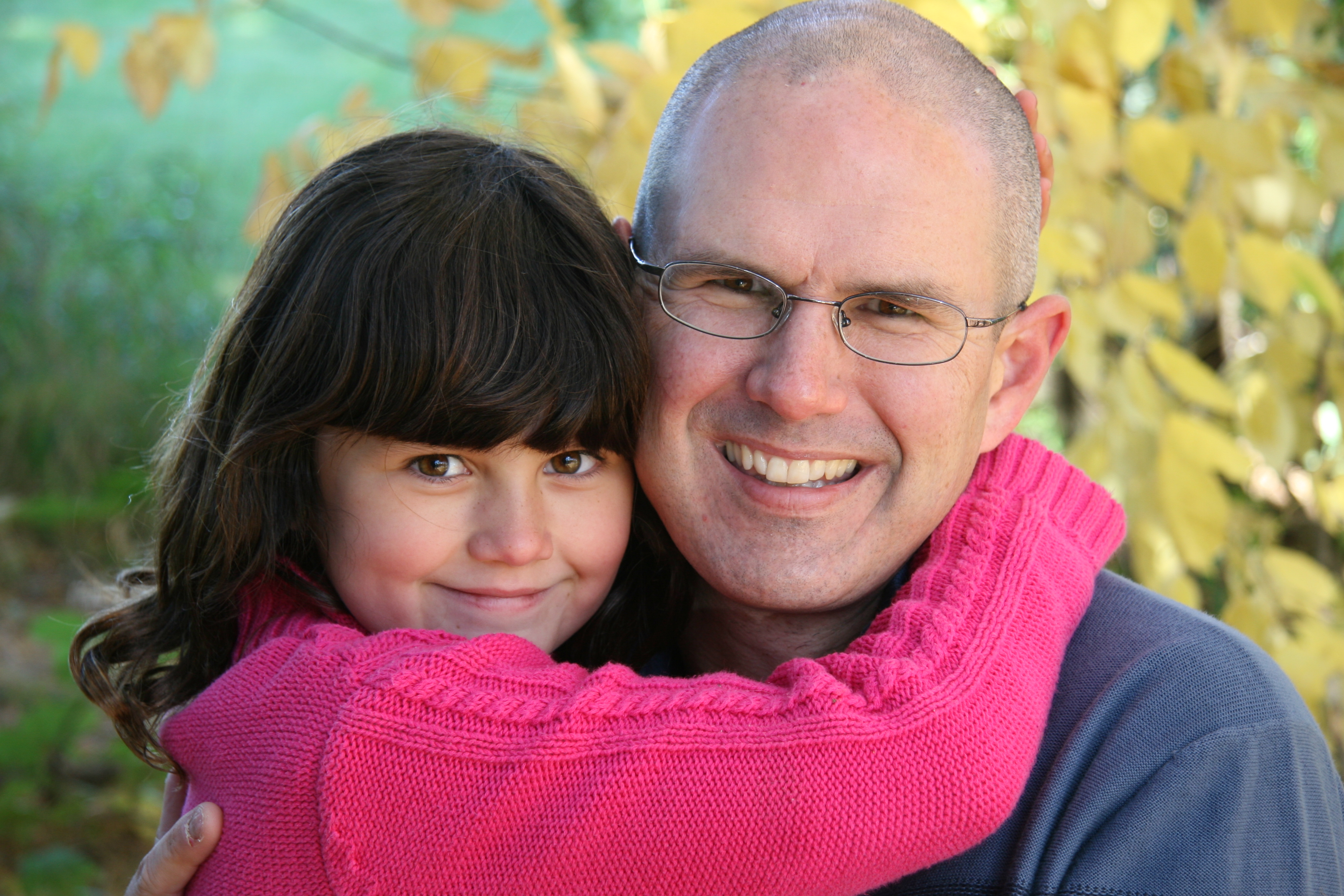 1. What is the best thing about being a dad?
The best thing about being a dad for me is watching my daughter become a strong, independent girl and woman. The pride I feel when I see her strive to be her best and not limit herself in anyway is amazing. Knowing I played some part in the world receiving such a caring, empathetic and strong woman is the greatest joy and accomplishment of my life.
While we as men may do many things in our professional lives that we can be proud of, being a role model for the youth in our communities is in my opinion our most important accomplishment. Tomorrow is changed by what we communicate and role model for our children today.
My hope is that through my actions, I have communicated to my daughter that a man should be caring and compassionate. Even more importantly, I hope she knows that men should treat the people in his life, especially the women, with respect and dignity.
2. A dad is usually the first male role model in a person's life and fathers do have a significant impact on their sons' attitude towards women and girls. How has your father influenced the way you see and treat women and girls?
My father exemplifies many characteristics of the stereotypical "manly" man. He is a retired police officer who loves sports and the outdoors. But he has always balanced those interests and the characteristics he brought to his job with a strong moral compass that was highlighted by compassion and sensitivity. He has never been afraid to show his feelings, and tells my daughter he loves her every time he sees her.
My dad taught me very early on that all people are equal. I have always strived to make him proud of me. Due to his strong set of values and his openness with me I know that the work that I do does in fact make him proud. I have tried to role model similar values to my daughter and to all the young boys and girls that I work with every day.
3. Communities and activists worldwide are starting to recognise that violence against women is not a "women's issue" but a human rights issue and that men play a role in stopping the violence. How do you think fathers and other male role models can help get young men and boys to take an interest in and step up to help prevent and stop violence against women?
I believe that as a society we need to spend less time telling men and boys what not to do. Instead, we need to empower boys and men with what they can do to make a positive difference in our culture. We should encourage them to become educated on the issue of violence against women and gender inequality.
Many men have daughters. That was my tipping point and it can be for other men as well. For those men with sons, we need to demonstrate the cost of misogyny to boys and men as well. If we have a culture of males who repress their feelings it does lead to violence against women. But it also leads to violence against other men and an increase in violence towards themselves.
We need to re-define masculinity in our society so that boys and men can feel free to be their authentic selves. Authentic and healthy men don't feel the need to hurt anyone. This can make our daughters and sons safer, and our communities healthier.