Welcome to The Pixel Project's "30 For 30″ Father's Day Campaign 2016! In honour of Father's Day, we created this campaign:
To acknowledge the vital role dads play in families, cultures and communities worldwide.
To showcase men from different walks of life who are fabulous positive non-violent and non-sexist male role models.
To provide dads worldwide a positive platform to share ideas about stopping sexism, misogyny, and violence against women and girls.
This is our 5th annual 30 For 30 campaign and through it we will be publishing a short interview with a different Dad on each day of the month of June.
Our seventh "30 For 30″ 2016 Dad is Mike Aragona from Canada.
__________________________________________________________________________________________
The Dad Bio
Mike Aragona is a father of two sons and two daughters ranging in age from 9 to 21. He started blogging when his first daughter was born and published his first novel when his second daughter was born. Currently working as a technology manager during the day, he can hardly tell you where the rest of the time goes except there's always an activity and child (or more) involved. Because the children at home outnumber the parents, he and his wife adopted a dog and a cat to balance the scales. You can find some of his work at http://www.savageland.com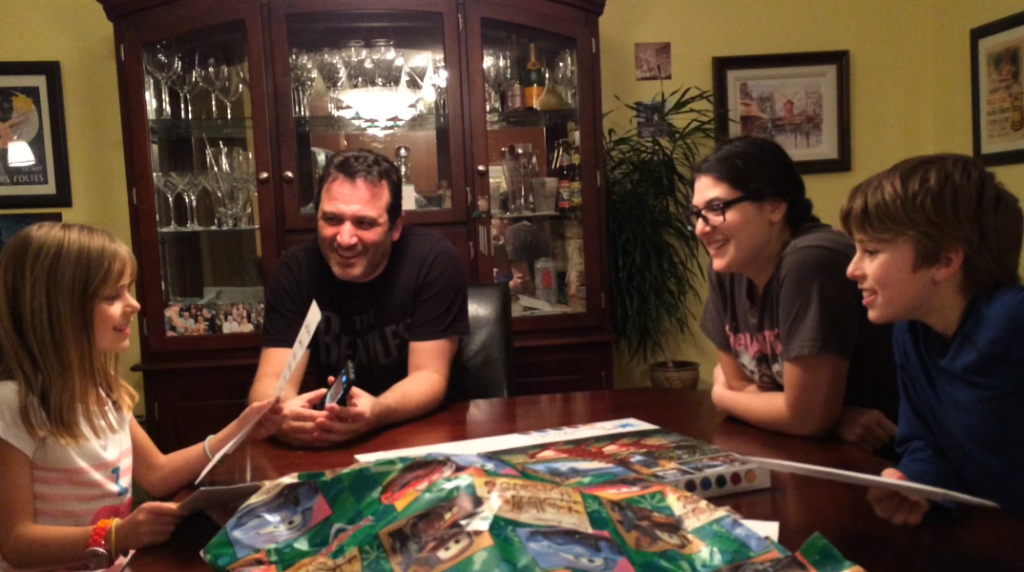 1. What is the best thing about being a dad?
To be able to experience all the new and wonderful things in life together and help guide them on their journey through life. To see the world "again" for the first time. To be able to laugh together, enjoy the sunshine, share adventures, and focus on the beauty in the world. To have these little creatures that remind us just what unconditional love is and to be able to love fiercely and honestly. To see them change and grow and begin to challenge the world as they start to become independent thinkers. To be their guidepost and be involved in their challenges and experiences. To build a bond that can outlast the difficult teen years and have that relationship morph into one of mutual friendship.
2. A dad is usually the first male role model in a person's life and fathers do have a significant impact on their sons' attitude towards women and girls. How has your father influenced the way you see and treat women and girls?
My dad taught me to always stand up for what is right and to always honour and respect my mother. Even though he was quite old-fashioned in regards to women's roles in the home (for example he hated that I liked to help my mother with the dishes), he always ensured we followed her rules. Growing up, I was taught to extend the same respect to the mothers of my friends, until I was finally mature enough to see all women equally.
3. Communities and activists worldwide are starting to recognise that violence against women is not a "women's issue" but a human rights issue and that men play a role in stopping the violence. How do you think fathers and other male role models can help get young men and boys to take an interest in and step up to help prevent and stop violence against women?
"Kindness Matters" is the motto we try to instil in our children. Anti-bullying and treating their peers with respect are messages that are repeated on an on-going basis.
Words have as much meaning and can cause as much pain as actions. The biggest thing I try to teach my sons is to listen to the words they use, or the words they hear their friends use, and think about how they would feel if those words were directed towards their mother or sisters.
The main point of comparing what they see on television and how their friends act in the presence of girls to our family "humanises" the victims in a way that should cause a pang in their hearts. They've seen their mother or sister in emotional or physical pain (deaths in the family, sports injuries, etc), so imagining that someone else is responsible for that ensures that they learn to behave with the respect towards all women. In other words: don't be responsible for causing harm to others, and if you see someone doing it, get them to stop.