Welcome to The Pixel Project's "30 For 30″ Father's Day Campaign 2016! In honour of Father's Day, we created this campaign:
To acknowledge the vital role dads play in families, cultures and communities worldwide.
To showcase men from different walks of life who are fabulous positive non-violent and non-sexist male role models.
To provide dads worldwide a positive platform to share ideas about stopping sexism, misogyny, and violence against women and girls.
This is our 5th annual 30 For 30 campaign and through it we will be publishing a short interview with a different Dad on each day of the month of June.
Our first "30 For 30″ 2016 Dad is Jonathan Maberry from the USA.
__________________________________________________________________________________________
The Dad Bio
Jonathan Maberry is a New York Times bestselling author, 5-time Bram Stoker Award-winner and comic book writer. He writes in multiple genres including suspense, thriller, horror, science fiction, fantasy, action and steampunk, for adults and teens. His works include KILL SWITCH, ROT & RUIN, THE ORPHAN ARMY, PATIENT ZERO, V-WARS, CAPTAIN AMERICA, and many others. He is the editor of several high-profile anthologies including THE X-FILES, NIGHTS OF THE LIVING DEAD and SCARY OUT THERE. Several of his works are in development for movies and TV. He is a popular workshop leader, keynote speaker and writing teacher. He lives in Del Mar, California. Find him online at www.jonathanmaberry.com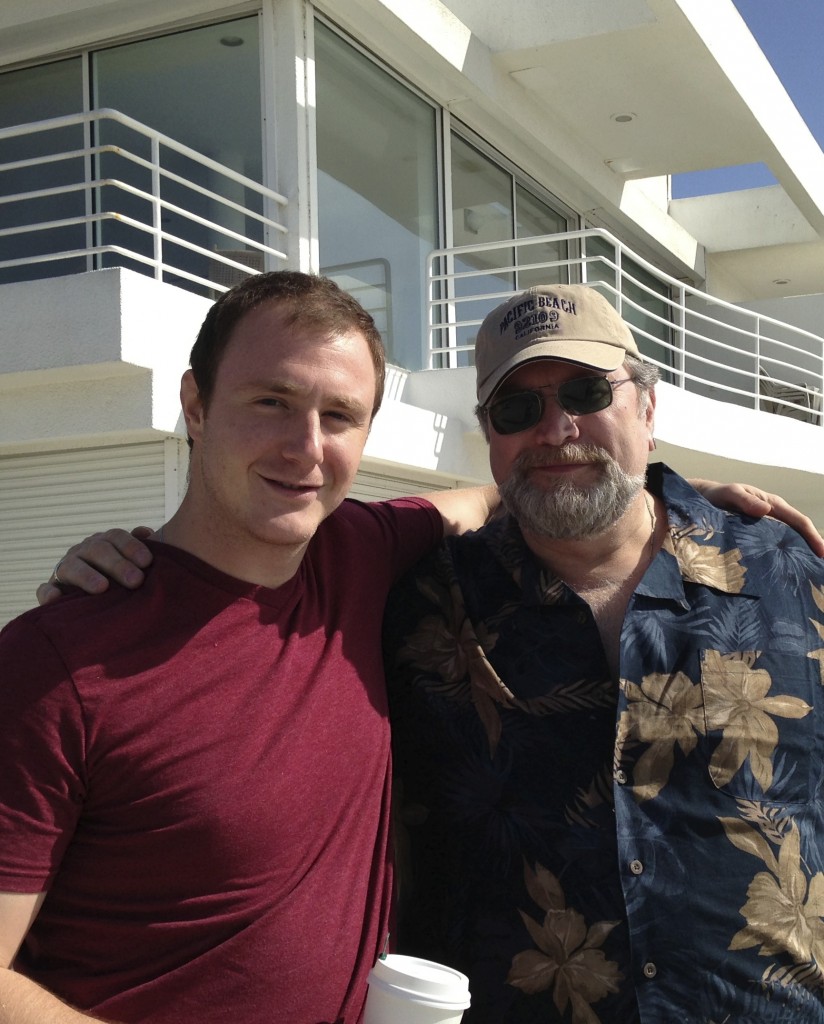 1. What is the best thing about being a dad?
I became a stepfather in 1998 after thinking I never wanted to have kids. I came from a troubled household and am the son of a very abusive father. I had no clear view of what 'good parenting' meant, not from any personal experience. When I met the woman who I'd later marry, Sara Jo, she had an eleven-year-old son, Sam. I was deeply conflicted at first. Not because I believed any of the propaganda about children of abuse becoming abusers. I simply had no idea if I'd be any good at it, or if I'd be a good role model.
As it turned out, Sam and I bonded pretty quickly. There was a learning curve, but we were both willing to do the work to sort things out. Even the hard stuff. One thing that helped is that Sam had been practicing martial arts before I met him, and I'm a martial arts instructor. He began studying with me, and eventually became one of my assistants. I got to see him at his best and was able to help teach him about what male 'toughness' truly means.
Later, when I became a full time author, I've been able to advise Sam about business (he's now 28 and a realtor in San Diego). We spend time together as father and son but mostly as men and friends. We can talk frankly with one another. That's helped us both grow, stretch, and mature.
2. A dad is usually the first male role model in a person's life and fathers do have a significant impact on their sons' attitude towards women and girls. How has your father influenced the way you see and treat women and girls?
My dad was abusive and obviously wasn't a good male role model, so I'm going to talk about how I'm role modelling for my son instead:
From the time Sam was a teenager he assisted me in various women's self-defence programmes that I taught. Many of the women in those programmes had experienced abuse and were trying to reclaim and build their strength. I am always very careful about who I accept as an assistant. Sam was on probation, as are all my assistants, but very quickly proved that he was not only physically capable of assisting in those demanding programmes, but he was sympathetic and empathetic. He developed a very strong moral sense, and in many ways served as an example of real 'manhood' to the other assistants –teens and adults—in the programme.
As a grown man, Sam is honourable, compassionate, and leads by example. Most of that is his own doing, but I'd like to think that I helped provide an example of how a man should act and of what a man should think.
3. Communities and activists worldwide are starting to recognise that violence against women is not a "women's issue" but a human rights issue and that men play a role in stopping the violence. How do you think fathers and other male role models can help get young men and boys to take an interest in and step up to help prevent and stop violence against women?
Programmes like the safety awareness and self-defence classes I taught allow men to communicate with women on the real issues that form the problem between the sexes: intolerance, abuse, inequality. My son, a few of his friends, and the adult men who worked with me in those programmes were not only screened for their attitudes but educated in how to relate. And they did relate.
Involvement with programmes that offer solutions and upliftment can help men become part of the social fix. Not being involved in these, or similar programmes, can leave even sympathetic men frustrated and unsure of how to act. So…get involved.